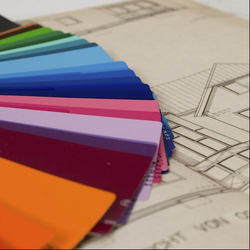 Toronto, Ontario (PRWEB) October 1, 2009
Cadopolis.com launches its new Apple development site, http://www.addsoftwarecorp.com and unveils addDecor as it inaugural application for the iPhone and iPod Touch.
AddDecor is the result of close collaboration between interior designers, architects, home builders, and home owners. It is a simple and elegant solution to any decorating project. AddDecor is about conveying thoughts through pictures and about communicating your ideas in full detail.
As a design professional addDecor is a master sample board and color pallet, where fabrics and furnishing, flooring and fixtures can be categorize and used to assemble dynamic spaces across any number of projects. The compositions are easily presented and all the particulars are seamlessly conveyed by email. A picture is worth a thousand words and when pictures are not enough you can list the specifics of a particular item.
As a home owner addDecor is a decorating portfolio that can be used to record every detail of your built environment. Snap and instantly record wall and trim colors, and never look at paint can lids again. AddDecor can be used to illustrate your current design context to a design professional in order to assist in adding a new piece to enhance your room. Need an opinion? Take a picture of the item and instantly email it to a friend for their feedback.
AddDecor has changed the way we exchange thoughts and ideas and communicate about decorating.
About AddSoftwareCorp:
AddSoftwareCorp, a subsidy of Cadopolis.com, features Apple iPhone and iPod Touch apps. addDecor is the first app to be launched on AddSoftwareCorp.com. addTraining is the next app that will be launched shortly. Visit http://www.addsoftwarecorp.com for more information.
AddSoftwareCorp Contact Info:
http://www.addsoftwarecorp.com/contact
###