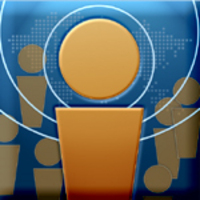 This is awesome. As we approach our two-year anniversary, our users have sent one billion, free text messages. AT&T seems to have had trouble handling all the bandwidth from iPhone users. Well, we are happy to lighten their load
San Mateo, CA (Vocus) July 15, 2010
In less then two years, WhosHere users have sent over one billion free text messages. WhosHere is the first mobile social networking app for the iPhone to let you meet new people and interact based on proximity. Its users are now sending over 4 million free text and image messages a day.
The application introduces you to people that you have something in common; from dating to professional networking to chit chatting and even selling your old stuff. When you find someone interesting, you can send them free text and image messages and make free VOIP calls. All this is done without disclosing any personal information unless the user chooses to provide it.
"This is awesome. As we approach our two-year anniversary, our users have sent one billion, free text messages. AT&T seems to have had trouble handling all the bandwidth from iPhone users. Well, we are happy to lighten their load," said Bryant Harris, co-founder of myRete, the makers of WhosHere.
WhosHere is a mobile social networking application enabling users to meet friends, potential dates, or network through an exceptionally well-designed interface. WhosHere shows matching profiles nearby or anywhere in the world based on answers to a few questions about yourself and who you are interested in meeting. WhosHere takes the chance out of the chance encounter. Simply find someone you want to talk with then send unlimited, free text and image messages, and make and receive free calls; all within the WhosHere application.
WhosHere version 2.4.1 was released earlier this week.
WhosHere was a Social Networking finalist in Mashable's 2009 Open Web Awards and is a 2010 Hot Ticket nominee for Best Bootstrap by the Northern Virginia Technology Council.
WhosHere runs on Apple's iPhone, iPod touch and iPad. It is available for free download on Apple's iTunes App Store and can easily be found at myRete.com/download. Users of WhosHere can find online help at myRete.com/support and on YouTube (http://YouTube.com/WhosHerebyMyRete).
About WhosHere and myRete, Inc.
WhosHere has well over 1 million users in 150-plus countries. Over 1 billion free text messages and 30 million free images have been sent via WhosHere.
myRete, Inc. was founded in March 2008 with the singular focus of bringing an exceptional mobile social networking experience to the iPhone and its millions of users. myRete's product line includes the WhosHere client and WhosHere application server. Rete is Italian for "network". Offices: San Mateo, CA and Alexandria, VA.
# # #