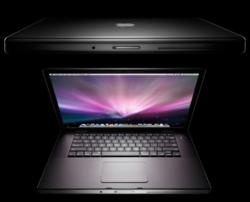 Price that surprises you!
San Francisco, CA (PRWEB) April 11, 2012
Reward Purchase Corporation, a company dedicated to bringing customers the best prices on laptops, MP3 players, laptop accessories and more, is now offering $199 cash back to customers purchasing a laptop from now until 9 Month. The company is known for Apple laptop deals, as well as other discounted brands such as Dell, Elgato, Logitech and Microsoft.
When asked about the new sale, Taylor Englert, owner, says, "We're excited to offer this one-of-a-kind deal to our clients. Not many companies can boast both high quality and discounted products, but we have established a loyal base of manufacturers and, consequently, a loyal base of customers."
The deal is yet another example of the sales and discounts that Reward Purchase Corporation can give to consumers. The company is already known for its Apple laptop deals, and with this new offer, the company is expanding the types of deals they offer so consumers can purchase any brand of laptop they please.
The website features in-depth reviews of each product, including full product descriptions, images of each remarkable benefit (including keyboards, track pads, displays, cameras and speakers), and the ability to compare different products.
About Reward Purchase Corporation:
Reward Purchase LLC, based in Brooklyn, New York was founded in 2011. It's expanded its online presence with killer bargain deals in late 2011 during the Christmas season, and continues to offer the best deals on Apple laptops, speakers, MP3 players and headphones.
Contact: James Wells
Reward Purchase E- Shop
140 58th street- Brooklyn Army Terminal & Doc Brooklyn, NY 11220
Email: support(at)rewardpurchase(dot)eu
Phone: (650) 262-6352
http://rewardpurchase.eu