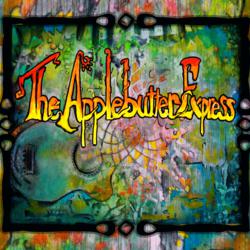 Don't tell us that when you hear the words "good time ukulele funk," you don't feel like dancing. (St. Petersburg Times)
Nashville, TN (PRWEB) October 25, 2011
On Tuesday, December 13, The Applebutter Express will headline a performance at the historic Belcourt Theatre in Nashville, TN. The live performance will be recorded and filmed for release in 2012 as "The Applebutter Express Live at the Belcourt" and will kick off the bands' first ever tour of the southeastern United States, with dates planned for Atlanta, GA, Birmingham, AL, Tallahassee, FL, and Sewannee, TN.
National tour planned for 2012 with dates to be announced.
Released in July 2011 to rave reviews, The Applebutter Express' self-titled debut album has received a warm reception from both live and radio audiences across the country. Recorded and mastered in Sarasota, FL, at Audio Images Inc., and produced by Kyle Biss and Shannon Moore, this record captures the passion and enthusiasm live audiences have been feeling for The Applebutter Express.
"The first time I saw The Applebutter Express, I commented to Kyle (Biss) and Shannon (Moore) that I'd never smiled so much at a performance," added Nikki Chavez, manager of The Applebutter Express and CEO of In Tune Music. "After two days watching them perform in Nashville, I knew we had to share their music with a larger fan base, and the Southeast was a natural starting place."
While in Nashville in December, Kyle, Shannon and their new band will also be returning to the studio to write and record songs for a future release.
About The Applebutter Express
The Applebutter Express was started by Kyle Biss (ukelele, vocals) and Shannon Moore (vocals) in 2004, when the two began working together in a Tampa, FL, record store. Realizing their shared taste in music, the duo began performing in what would later become The Applebutter Express. In September of 2011, Jack Ray (bass) and Joe Trivette (fiddle) joined The Applebutter Express and instantly added more energy and musical complexity to what was already an exciting act to follow. Their special blend of ukulele and vocal harmony creates a unique sound that is reminiscent of bluegrass while still capturing elements of folk, rock, and funk. The Applebutter Express has shared bills with artists such as The Parliament Funkadelic, Soulive, The North Mississippi All-stars, Bobby Lee Rogers, and Zack Deputy.
Preview the album on iTunes or visit the music tab on The Applebutter Express Website to hear full-length songs from the bands' self-titled album. To book The Applebutter Express, contact Nikki Chavez, In Tune Music, at 615-275-6921 or intunemusic(at)comcast(dot)net.
###