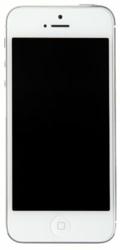 Detroit, MI (PRWEB) May 20, 2013
SportsFanPlayground.com, a leading marketplace for top electronic products and solutions, now has the Apple iPhone 5 version available for shipping. The store also has the iPhone 4, 4S and 3G models available as well. The store is also currently taking orders on the Call of Duty: Black Ops II game and the Halo 4 video game.
The Sports Fan Playground currently has the new iPhone 5 available in the store for immediate shipping. The phone comes in black & white and in 16GB, 32GB and 64GB models. The phone is packed with new features for the latest version of the popular phone. From a design standpoint, the phone is 18% thinner, 20% lighter, and 12% less volume. The iPhone 5 is 112 grams, 20% thinner than its predecessor, the iPhone 4S.
The new iPhone 5 features a new A6 chip, which allows for faster CPU performances (up to 150mbps), 8 hours of battery time, 8 hours of LTE browsing time, and 10 hours of video playback. The phone also features a 4-inch retina display, and an enhanced Siri feature, which now allows for users to have Siri send Facebook posts, send tweets to Twitter, acts as a personal assistant, helps with navigation, and much more.
The Sports Fan Playground is also taking orders on the latest installment in the Call of Duty series, the Black Ops II edition, which will be available on Playstation 3, Xbox 360, and on Nintendo Wii U. The game will be available in a hardened edition and a care package edition on the Xbox 360 and Playstation 3, both versions to offer extra features such as downloads and access to characters and weapons for the game to give a decided advantage over other gamers.
Halo 4 will be available exclusively on the Xbox 360. The newest edition of the Halo series features a new adventure that can be split up between 3 friends, a new class of enemies, and a new player progression system. The game also features new weapons, vehicles, armor accessories, and a new loadout. The Sports Fan Playground is also offering a special edition Halo 4 Xbox 360 console. The special edition system features the Halo 4 game, a special Halo 4-themed Xbox 360 console, two Halo 4 themed wireless controllers, and a custom headset for playing on Xbox Live.
For more information, visit SportsFanPlayground.com.
About SportsFanPlayground.com -
SportsFanPlayground.com is a leading online e-commerce provider of electronics which range from tablets, PCs and cameras to video games, DVDs, Blu-Ray Discs, appliances, lawn and garden products and more.The store also carries the top brands in electronics including WWE, Cisco, Apple, Sony, Samsung, Microsoft, EA Sports, and many more. The company recently began its initial expansion into clothing and jewelry and will continue to expand over the next several months.
The store is a leading provider of NFL, NBA, MLB, NCAA, UFC and FIFA apparel and accessories. The playground has various shoes, jackets, home & garden products, bedroom and kitchen products - all with sports and team themes and help for tailgating or throwing a party for the big game happening soon.