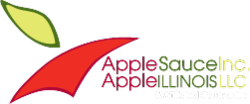 "PeopleMatter has a huge impact on the quality on our new hire experience," said Bruce Dodge. "The PeopleMatter Platform aligns well with our mission statement and helps introduce new team members to to the Applebee's culture."
Charleston, SC (PRWEB) July 19, 2012
Apple Sauce, Inc., a major franchisee in the Applebee's system, and PeopleMatter, the only comprehensive HR Platform changing the way the hourly workforce works, today announced results from their partnership. In October 2011, Apple Sauce implemented PeopleMatter talent management solutions in 78 franchise-owned Applebee's locations to eliminate paper-based processes, save time and increase data accuracy for their more than 5,000 employees. Additionally, the company wanted to identify higher-quality candidates with a service-industry mindset so managers could optimize hiring time.
In 9 months, Apple Sauce used pre-assessments and online applications to save hiring managers over 2,200 hours — the equivalent of $42,300. The time saved is now redirected to restaurant operations rather than administrative HR tasks. In addition to time saved, the company has seen an increased applicant pool and improved quality in new employees.
With seamless integration into Apple Sauce's social media outlets, the PeopleMatter Platform enabled the company to proactively recruit today's growing mobile-social talent. Shortly after going live with PeopleMatter, managers began seeing better-qualified, tech-savvy candidates.
"The ability to reach social-media savvy candidates is one reason we chose PeopleMatter solutions. The software allows us to modernize our search methods and smooth out recruitment," said Bruce Dodge, Regional Human Resource Manager. "An added bonus with PeopleMatter is that I'm not spending any money on recruiting because the technology uses social media tools."
Apple Sauce is committed to its C.O.R.E. mission statement — "Creating an Outstanding Restaurant Experience." The company's philosophy focuses on providing excellent dining experiences for customers, as well as delivering employees the best work-life opportunities. Through PeopleMatter's cloud-based software the company has automated applicant tracking, onboarding and tax credit processing. Prior to implementing the technology, the company spent three-fifths of new hire orientation completing paperwork. Now all forms are completed online saving the company an average of more than $22,000 in onboarding materials printed each year.
"PeopleMatter has a huge impact on the quality on our new hire experience," said Dodge. "As a company we are proud to be innovators in the industry. The PeopleMatter Platform aligns well with our mission statement and helps introduce new team members to the Applebee's culture."
"Apple Sauce is a great example of PeopleMatter's integrated Platform helping restaurants improve processes," said Nate DaPore, PeopleMatter president and CEO. "The measurable results shown by clients like Apple Sauce continue to prove that being innovative and having the best people are key to success."
About Apple Sauce, Inc./AppleIllinois, LLC
Apple Sauce, Inc./AppleIllinois, LLC owns and operates 78 Applebee's in Indiana, Ohio, Illinois and Florida. Applebee's Grill & Bar is the largest casual dining concept in America. Apple Sauce, Inc. opened its first Applebee's Neighborhood Grill and Bar in 1992, and founded a business based on strong company values and goal achievement. The corporate headquarters are located in Crestview Hills, KY and regional offices are in Ft. Wayne, IN, Chicago, IL, and Miami, FL. http://www.applesauce.com and @applesauceinc.
About PeopleMatter
PeopleMatter provides the only comprehensive talent management solution for the service industry. We help employers identify, develop and engage dependable talent to provide exemplary customer service. PeopleMatter's platform of HR tools handles hiring, scheduling, learning, recognition and performance management. Our integrated technology manages the process, so employers can focus on the talent. PeopleMatter. The name says it all. PeopleMatter is headquartered in Charleston, S.C., on the Web at http://www.peoplematter.com, @peoplematterhr and facebook.com/PeopleMatter.HR.