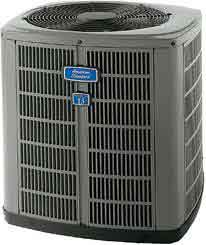 Regular maintenance can save money and keep your air conditioner working properly
Los Angeles, California (PRWEB) May 19, 2012
AmeriPro Appliance Repair, the leader in appliance repair service and maintenance for the greater Los Angeles County area has announced that it will be offering a pre-summer discount to Los Angeles residents on air conditioning repair and maintenance to help homeowners prepare for those hot summer months. This special pre-summer discount will be valid on all air conditioning repair services including maintenance on or before June 20, 2012.
There is nothing worse than having your air conditioner break down during the hot southern California summer. At times the temperature can reach above 100 degrees. This is why AmeriPro Appliance Repair wants to help by offering Los Angeles residents a $25 discount on all air conditioning repairs and maintenance in addition to other appliance repair discounts and coupons found on their site. AmeriPro has been leading the way in appliance repair installation and maintenance services since 1998. They are a local family owned company that is always trying to help the community through charities and discounts on their service.
If you have family or friends come over for those summer parties or the 4th of July celebration, make sure that your air conditioner works at peak performance. Regular maintenance is crucial for air conditioners especially in California where the summers require them to work night and day. Imagine throwing a 4th of July party with family and friends and the air conditioner doesn't get cold or doesn't work at all.
AmeriPro Appliance Repair remains the leading appliance repair company in Los Angeles due to its customer service, on-time repair technicians and pursuit of excellence in appliance repair. All of the technicians at AmeriPro Appliance repair are factory trained and keep up with the latest news about new appliance types makes and models so they are always ready to handle all appliance repair jobs quickly and professionally.
AmeriPro has revolutionized the appliance repair process by using techniques like having radio dispatch technicians on the field from morning till night, ensuring the fastest possible response time available for appliance repair service in the greater Los Angeles area. AmeriPro has also pioneered the practice of stocking all of its trucks with the most common parts to enable the technicians to repair most appliances in one visit. AmeriPro has also just redesigned their website to better serve the community with job opportunities and a appliance repair help and maintenance tips section. This has made AmeriPro a true innovator in the appliance repair field and has won the respect of its customers year after year.
This special pre-summer discount is just one of the many discounts AmeriPro Appliance Repair offers Los Angeles County residents, some of the other discounts include 10% off commercial appliance repair, 15% off labor for senior citizens and there is always a 10% discount to repeat customers. To schedule an appointment visit AmeriPro Appliance Repairs website at http://www.ameriproappliancerepair.com or call them at (800) 657-0765 to schedule an appointment. Be sure to mention this press release to get an additional 10% off labor on air conditioning repair before June 20th.