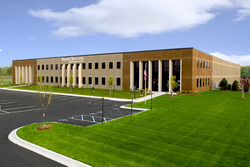 Canton, MI (Vocus) December 8, 2009
The upcoming holiday season is known for pushing many to panic, especially if their appliances are broken: Here are some examples of appliance problems along with some free repair advice from RepairClinic.com® to help those desperate consumers fix those broken appliances, save some money, and enjoy the season in peace.
Here are some real-life "panic scenarios" that could cost a bundle any time of year, along with some do-it-yourself money-saving solutions to help everyone "relax".
Panic Scenario #1: The washing machine fills up with water, but won't spin or drain, and the repairman says it's going to be $200, now THAT'S scary.
Fix it and Relax: Most washing machines have drive belts or couplers that can wear out causing problems with the spin cycle. Another possibility is the drain pumps can get plugged with lint, coins or small items like baby socks. In many cases the pump can be cleaned out, and no parts are needed to get the washer going again.
For help with these repairs or other appliance questions, go to http://www.RepairClinic.com
Panic Scenario #2: The dishwasher runs through most of its cycle, but just before it finishes, all the dirty water accumulates in the bottom and splatters all over the clean dishes, and then doesn't drain.
Fix it and Relax: A clog in the drain line or air gap (if there is one) is keeping the dishwasher from draining. Often the problem is at the point where the drain line attaches to the garbage disposal or household drain line. If this line is removed, debris can be cleared from the hose or hose connection. Be sure to reattach the hose before starting the dishwasher again. There are other possibilities: see the Repair Help section of RepairClinic.com
Panic Scenario #3: Water is running on the floor in front of the freezer section of your refrigerator … immediate thought: expensive repairman.
Fix it and Relax: There are a few possibilities here: a dirty plugged condenser coil under or behind the refrigerator is a possibility or a fan motor that has failed and needs to be replaced. To diagnose a specific refrigerator problem, go to the repairclinic.com website, and click on the "Repair Help" tab.
RepairClinic.com has solutions to these appliance problems on their website at RepairClinic.com, including customized online repair advice from the RepairGurus along with the appliance parts needed to do the repairs.
About RepairClinic.com
Founded in Canton, Mich., in 1999, RepairClinic.com® is the most comprehensive online resource for do-it-yourself home appliance repair help, parts and information. The site features more than 80 appliance brands—including Kenmore, Whirlpool, Maytag, GE, Frigidaire, and LG—across 16 appliance types (e.g., washers, dryers, refrigerators, stoves, ovens, and dishwashers). Do-it-yourselfers use the intuitive PartDetective® to find the part they need or the leading-edge service, RepairGuru®, for customized, free repair help online. Appliance parts are stocked in a 72,000 sq. ft. facility and shipped the same business day. Visit RepairClinic.com for more information.
Media Contact: Luanne Berk, 734-495-3079 Ext. 303
###