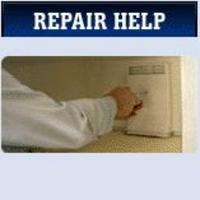 Buffalo, NY (Vocus) September 4, 2007
A broken appliance can be a stressful thing, but finding the new part to fix it doesn't have to be, thanks to the newly revamped APWagner.com.
"We wanted our website to be an easy tool for consumers to use to find the correct part for their appliance. We created this site with the do it yourselfer in mind. We've used our manufacturer relationships and 80 years of experience to come up with some of the best common questions and answers for all appliances as well as some basic repair tips. We've started a live chat session for those who have trouble finding their parts. With our large inventory and fast shipping, we can help all of our customers to have the best experience!" said Mike Mangan, President of APWagner.com.
Now with the ease of the internet, consumers can visit APWagner.com for appliance information and purchase appliance parts and accessories right from the web.
APWagner.com has repair and maintenance tips for all major appliances including air conditioners, dishwashers, garbage disposals, refrigerators, ranges, washers, dryers, freezers, microwaves, humidifiers, trash compactors, dehumidifiers, hot water dispensers, ice makers and range hoods. APWagner.com also carries refrigerator water filters for all types of refrigerators.
To make it easy to find the correct parts, APWagner.com has compiled detailed descriptions and photographs for thousands of parts as well as detailed image schematics and breakdowns for many model numbers. Parts Professionals are available for help locating specific parts via online chat or through the customer care center at 888.279.2463. Appliance Parts and Accessories can also be Shipped Overnight if needed. These features along with their Everyday Low Prices makes APWagner.com an easy choice for the do it yourselfer.
With an inventory of over 4 Million Appliance Parts and Accessories, finding the correct part is easy. APWagner.com's Part Finder Database works with the consumer to narrow down the problem and find the correct part. APWagner.com is factory authorized to carry appliance parts for Whirlpool, Maytag, GE, Electrolux, Frigidaire, Jenn Air, Amana, Kitchen Aid and many more.
APWagner.com is a dedicated leader in the distribution of appliance parts and accessories with 80 years experience. They service appliance dealers, service technicians and do-it-yourselfers. AP Wagner's main headquarters are located at 2205 George Urban Boulevard in Depew, New York.
For More Information:
Mike Taggart
716-961-7121
http://www.apwagner.com
###