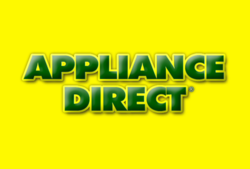 Over 1,850 homeless students in Seminole County Public Schools alone are going to bed hungry every day.
Orlando, FL (PRWEB) January 21, 2013
Appliance Direct and Whirlpool Corporation have put together what they have dubbed "The Peanut Butter Plan." This program is designed to benefit homeless Sanford elementary school students in Seminole County by providing them with food. Starting January 30th, all Appliance Direct locations will be offering a special deal on an outstanding refrigerator in exchange for peanut butter. Bring in jars of Jif natural peanut butter to any Appliance Direct and receive $25 dollars off per jar on the top-of-the-line KFIS29PBMS KitchenAid French-door refrigerator by Whirlpool. The peanut butter will then be donated through a local charity to Sanford elementary students in need. Simply put: give Appliance Direct peanut butter in exchange for the best fridge available for an unheard of price and the peanut butter will be donated to local hungry school kids.
Nutrition is paramount during childhood. Appliance Direct has chosen to ask for 18oz jars of Jif Natural peanut butter spread for the following reasons:

It contains lots of protein, vitamins and monounsaturated fats that are essential for healthy childhood development and growth. It is a super-food that kids love, is healthy, easy to eat and will fill them up.
The Jif brand of natural peanut butter spread has less salt, more fiber and is pre-blended so that there is no separation of oil on top of the peanut butter. This makes it a lot easier for the kids to eat it.
It is inexpensive. The nutritional value provided for the cost is outstanding.
It can be stored for up to a year if unopened. It's the perfect food to fulfill affordable and essential nutritional sustenance to growing children.
The 18oz jar size is easier for the children to carry home in their backpack and doesn't stick out for all their classmates to see.
There are stories everywhere about starving children overseas; it is not uncommon to hear TV and radio ads asking for help and donations. Unfortunately the same problem is local as well. Over 1,850 homeless students in Seminole County Public Schools alone are going to bed hungry every day. This new program that Appliance Direct is initiating shows genuine interest in giving back to the community. Childhood hunger should always be addressed and all it takes is four jars of peanut butter to make a child's life a lot brighter.
Please visit Appliance Direct for more information.