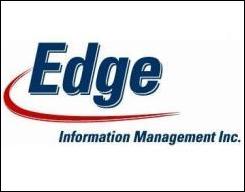 Everything that happens runs in the 'background' so that the process is seamless. This process eliminates double entry
(PRWEB) April 16, 2007
nowHIRE® Applicant Tracking Systems (A.T.S.), an industry leading solution in hiring management and recruiting software systems, and Edge Information Management, Inc., a prominent provider in background checks and drug screening services, have recently made public their alliance to provide integrated applicant tracking and pre-employment services to numerous industries nationwide.
The nowHIRE—Edge collaboration yields background and drug testing services that are smoothly integrated into the recruitment and hiring processes. The applicant's information is entered into nowHIRE's extensive database and the user selects the preferred candidate for the background search. The information required to run the search is then extracted and sent to Edge for processing. The final results are sent back to the user through nowHIRE - efficiently closing the loop on a seamless, efficient and automated hiring process. "Everything that happens runs in the 'background' so that the process is seamless. This process eliminates double entry," says Brad Christovich, Director of IT at Edge Information Management, Inc.
"We recognize nowHIRE as a valuable partner as we continue to enhance our services to meet our customer and prospect expectations," said Joe Langford, President and CEO of Edge Information Management, Inc. "Our selection of vendor partners targets service-centric organizations with a commitment to end-user satisfaction."
Joseph Impastato, President of nowHIRE.com, said, "Our alliance with Edge Information Management, Inc. fully champions our efforts of bringing the most streamlined hiring management systems to our clients. For them, it's about efficiently finding the best candidates. For nowHIRE, it's about being the best candidate. By collaborating with Edge Information Management, we ensure that we are!"
Committed professionals who offer support and guidance are available at both organizations to manage the process from start to finish, disposing the hassles and long implementation times that are often experienced when system integrations take place. Currently clients enlisting the services of nowHIRE can take advantage of the integration with Edge Information Management, Inc. by ordering background screenings and receiving results in a matter of days using a pre-built XML integration.
About nowHIRE, Inc.
Since 1998 nowHIRE has been a premier provider of applicant tracking systems for companies of every size and in every vertical imaginable. Their industry-defining solutions feature fully integrated, web-based recruiting and applicant tracking software modules that allows companies to customize the software to their specific recruiting needs. A company utilizing nowHIRE A.T.S. will find the best candidates for their needs - whether it be for hourly, salaried, internal, contingent, recruitment-based or any combination thereof. Due to the software being customizable, companies get every efficiency a HR professional could ever want—or need.
About Edge Information Management, Inc.
Edge Information Management, Inc. has over fifteen years of experience equipping employers with numerous pre-employment screening services, including criminal background checks, employment, education and other credential verifications, and employment references. Since 2001, Edge Information Management, Inc. has also been a competitive provider of drug screening services using urine, hair, salvia, or sweat. Edge currently serves over 300 clients in all 50 states and conducts business in Puerto Rico and across Canada. Edge is a founding member of NAPS, a member of the National Retail Federation (NRF), and the preferred provider for the Employer's Association of Florida (EAF).
For more information about the nowHIRE, Inc.—Edge Information Management, Inc. solution, please contact Victoria Rogensues at (800) 724-8546 (x25). You may also contact Beth Keene at Edge Information Management, Inc. at (800) 725.3343 ext. 3426 or visit their websites at http://www.nowhire.com or http://www.edgeinformation.com.
# # #