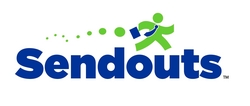 Sendouts is a leader in staffing and recruiting solutions with an excellent track record for outstanding customer service
St. Louis and New York (PRWEB) August 12, 2008
Sendouts - the leading provider of on-demand recruitment management software - has partnered with SmartPost to help recruiting and staffing agencies streamline and manage job postings and applicants.
From Bernard Hodes Group, SmartPost is an innovative solution for purchasing job media or advertisements, and streamlining posting and management of postings to over 10,000 job boards.
With the integration of SmartPost, Sendouts customers will have the ability to automatically post job orders to a multitude of boards simultaneously from within Sendouts Pro, a web-based applicant tracking system (ATS). Within SmartPost, users can select which job boards they would like to post to and obtain analytics to better measure and track the ROI of their sourcing strategies.
"SmartPost's high-quality robust job posting engine complements Sendouts perfectly as it improves client performance," said Donald E. Breckenridge, Jr., President and CEO, Sendouts. "It was a major factor in our decision to partner with them. It offers more than 10,000 media sources for job sites and robust tracking capabilities as well."
SmartPost has a host of tools to help recruiters and staffing agencies post job openings to job sites including recommendations on niche job boards based upon job description or even geographic locations. When jobs are edited, filled and/or closed in the Sendouts Pro system, SmartPost will automatically update each posting with the job boards selected.
"Sendouts is a leader in staffing and recruiting solutions with an excellent track record for outstanding customer service," said Dwaine Maltais, Vice President, E-Recruiting Solutions. "We're really excited to be able to expose SmartPost as a solution to their broad base of customers."
For additional information please contact Sendouts toll-free at 877-309-5222 ext. 114 or visit us at http://www.sendouts.com .
About Sendouts
Sendouts is the leading, single source provider of software and training needs for recruiting and staffing firms. The company combines unparalleled service, training and support with its easy-to-use, Web-based software - Sendouts Pro - giving recruiters the fastest path to more placements. Sendouts Pro helps more than 800 firms automate and manage the entire talent acquisition process from sales opportunities to final placements. For more information, go to http://www.sendouts.com .
About SmartPost
SmartPost, a product of Bernard Hodes Group, is an innovative solution for managing online posting strategies. Leveraging the extensive know-how of Bernard Hodes Group, SmartPost not only recommends the most effective job boards, communities, and affinity sites, but it also consolidates billing, and provides industry-leading effectiveness measurement to ensure return on investment. SmartPost is available from http://www.smartpost.com and through leading ATS/HRMS systems.
###