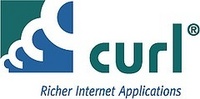 The CurlGraph offers another representation of the unique aspects of our Nitro technology
CAMBRIDGE, Mass. (PRWEB) June 23, 2008
Similar to Curl's recently released timeline viewer, the CurlGraph is an example of the enhanced desktop RIA capabilities offered by Curl Nitro, an extension of the Curl Rich Internet Application (RIA) platform. The display initially presents the subject, the logged in user, in the center of a ring of their friends, with arcs indicating their interrelationship, and the size of the symbol indicating the number of mutual friends. The information panes on the right show details from profile and recent photo albums of the subject, while the images act as links to the originating Facebook page.
Key features of Curl Nitro highlighted by the CurlGraph application include:
As a detached "Curlet" or widget, the CurlGraph runs independently of the browser, in its own view, and is accessible from desktop and start menu. As an "occasionally connected computing" (OCC) applet, it is installed on the local machine, so as to be available for use when disconnected. However, like any Web-delivered application, when connected, it is automatically updated whenever it is launched. With the Curl Nitro release, an embedded SQLite database is available for local data storage. In accordance with Facebook terms of service and privacy policy, stored data is accessible for a maximum of 24 hours before it is refreshed, to ensure that it remains current, especially regarding the privacy preferences of each user's data. "The CurlGraph offers another representation of the unique aspects of our Nitro technology," said Bert Halstead, vice president and chief architect, Curl. "By once again showcasing features such as online/offline capabilities, while demonstrating Curl as an interactive visualization tool, we are providing yet another proof point of the breadth and depth of Curl's superior capabilities for mission-critical enterprise RIA applications."
For instructions on how the CurlGraph demo application works as well as how to download the application, visit the Widgets/Gadgets/Curlets section of the Curl Developer Center. This is a demo application intended to provide developers with a better understanding of how to build Curl Nitro applications that leverage the strong visualization capabilities of the platform. The 128 Facebook Friend limit is a function of the visual design for this particular example and was selected so as to provide a usable display of affinities. Curl also has made the source files available to modify or create variations of the application.
Multimedia: Curltech flickr page, Curltech photobucket page
Technorati Tags: Curl, RIA, Rich Internet Application, Enterprise 2.0
Suggested Links: Submit to Digg, Curl, Inc.'s Del.icio.us page, Post to Slashdot
About Curl, Inc.
Curl provides a Rich Internet Application platform for building and deploying Web-based applications that demand complex, highly interactive interfaces previously only possible as client-server applications. Using Curl, developers can implement a new class of complex, business-critical, Web-based applications that cannot easily be developed with Ajax or other smart client technologies. Curl allows corporations with legacy client-server applications to move to Web-based delivery, increasing reach and reducing cost. Founded in 1998, Curl is headquartered in Cambridge, Massachusetts and is a wholly owned subsidiary of Sumisho Computer Systems. Curl has over 300 customers and 40 partners world-wide. For more information visit http://www.curl.com.