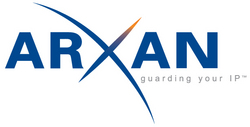 Software publishers continue to face a unique challenge in balancing the goals of global distribution of their solutions while protecting revenue streams, competitive advantage, and ultimately their viability
Bethesda, Md. (PRWEB) September 3, 2009
Arxan Technologies®, a leading provider of application hardening solutions that protect software applications from attacks to minimize risk to code and intellectual property (IP), today introduced a comprehensive, all-in-one software protection solutions suite. Arxan's Software Protection Solutions suite is designed to protect and respond to a variety of ISV application attacks, such as binary code modification, host-id spoofing, and key discovery.
Today, it is estimated that ISV's lose an average of 33 percent of revenue to piracy, according to BSA. Arxan's Software Protection Solutions suite includes GuardIT® for Piracy Alerting to track and monetize piracy, GuardIT for FLEXnet® Publisher to ensure license management security, and GuardIT for Application Hardening to ensure code integrity and protect intellectual property --- in addition to BindIT™ for secure node-locking against host-id spoofing, and TransformIT® for software-based key protection to prevent key generation attacks. This comprehensive solution suite offers developers a unique spectrum approach to application security which can be deployed in concert to maximize value, or selected a la carte to suit protection needs.
"The EDAC community was very pleased to learn about Arxan's Software Protection Solutions offering at its recent annual meeting. We feel that it provides a great opportunity for EDAC members to manage their risk and revenue," said Scott Baeder, chairman of Anti-Piracy of EDAC. "I am optimistic about the EDA space realizing tangible benefits from Arxan's one-stop shop approach, which is coupled with flexible pricing and product. For example, Arxan's seamless coupling of application hardening with machine fingerprinting (GuardIT and BindIT) is a truly compelling offering that secures applications from a pervasive problem. Furthermore, ISVs can complement their security by GuardIT for FLEXnet Publisher, as required, making this one-stop approach unique and valuable."
"Software publishers continue to face a unique challenge in balancing the goals of global distribution of their solutions while protecting revenue streams, competitive advantage, and ultimately their viability," said Mike Dager, chief executive officer, Arxan Technologies. "With our Software Protection Solutions suite, publishers now have the ability to incorporate best-of-breed software protection from a 'one-stop shop' source to guard against attempted attacks."
Features of Arxan's Software Protection Solutions bundle include:

Pricing and Availability
Arxan's ISV Software Protection Solutions suite is available now for purchase as a bundle or on an individual product basis.
Webinar to Learn More
On 11:30 am ET, Oct. 28, Arxan will be hosting a webinar with more details about how developers can benefit from the product synergy and special pricing offered via the ISV Software Protection Solutions bundle. For more information, go to Software Protections Solutions Webinar.
Additionally, Arxan will be sponsoring SoftSummit 2009, Oct. 6-9, in San Francisco. To learn more about Arxan's offerings at SoftSummit, please schedule a visit at our booth by calling us at 301-968-4290, or via email at info@arxan.com.
About Arxan Technologies, Inc.
Arxan Technologies Inc. is a leading provider of application hardening solutions that protect software applications from attacks to minimize risk to code and intellectual property. Our advanced software protection solutions secure enterprises, ISVs and digital media providers against unauthorized use, malware insertion, piracy, and reverse engineering of intellectual property. Our products defend, detect, alert and react to attacks through a threat-based, customizable approach that is proven, easy to use and non-disruptive. Arxan supports a full range of application protection needs, from commercial software to military grade assurance. The government relies on Arxan Defense Systems to deliver a best-of-breed anti-tamper platform to protect critical program information. Founded in 2001, Arxan Technologies has offices in Bethesda, MD, San Francisco, CA and West Lafayette, IN. For more information, please visit http://www.arxan.com.
###