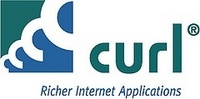 With smart keyloggers and other hackers popping up everywhere, security is a constant concern for enterprises
CAMBRIDGE, Mass. (PRWEB) June 26, 2008
The University's Anti-Keylogger project is designed to teach computer science students how to protect confidential password information and prevent cyber criminals from obtaining this data. Previously, keyloggers would monitor computer user activity in order to capture these passwords, but recently new 'smart keyloggers' have been able to use screen capture to see what users are typing more instantaneously.
By using Curl in this course, students will learn how to develop a Web applet that allows users to login to a Website securely, even in the presence of smart keyloggers, by hiding the password input from the smart keyloggers. To implement the concept of hiding password information, the Curl-developed applet will need to generate video data on the fly locally without expecting a server to generate the data and send it to the applet. Once completed, the applets will be released as open source under GNU General Public License (GPL).
"After researching various programming languages and RIA technologies, we determined that the Curl RIA Platform was the best fit for our needs," said, Associate Professor Kazuo Sugihara, who specializes in algorithms at the University of Hawai'i at Mānoa. "We felt the Curl language would be easy for the students to learn while offering the best features for developing secure Web-based applications. We're looking forward to seeing the results."
Through a Web-based training program (or WBT), the Curl WBT 1.0, the project's students will utilize online presentation material, added tutorial notes, plus exercises and quizzes to learn the material. The WBT is mainly visual, offering diagrams and downloadable files to communicate points to the students. Additionally, the WBT provides footnotes to most of the text and diagrams in order for the students to understand the Curl language on an easier level. At the conclusion of each section there is a quiz which tests the students' knowledge and allows them to retain the information acquired earlier in the session.
Upon completing this course, the University of Hawai'i at Mānoa students will be able to:
Demonstrate knowledge of Curl language and RIA platform Use Curl basic language programming constructs to create simple Curl applets Implement object-oriented concepts in a Curl applet Integrate Visual Layout Editor (VLE) layouts into a Curl application Create one or more application layouts by adding containers, controls, forms, dialogues and other Curl language objects "With smart keyloggers and other hackers popping up everywhere, security is a constant concern for enterprises," said Jnan Dash, chief strategy officer, Curl. "We are pleased to provide Curl's RIA platform to the University of Hawai'i at Mānoa for this project, as putting the best tools possible in the hands of developers is a step in the right direction towards building secure Web-based applications for the enterprise."
Multimedia: Curltech flickr page, Curltech photobucket page
Technorati Tags: Curl, RIA, Rich Internet Application, Enterprise 2.0
Suggested Links: Submit to Digg, Curl, Inc.'s Del.icio.us page, Post to Slashdot
About Curl, Inc.
Curl provides a Rich Internet Application platform for building and deploying Web-based applications that demand complex, highly interactive interfaces previously only possible as client-server applications. Using Curl, developers can implement a new class of complex, business-critical, Web-based applications that cannot easily be developed with Ajax or other smart client technologies. Curl allows corporations with legacy client-server applications to move to Web-based delivery, increasing reach and reducing cost. Founded in 1998, Curl is headquartered in Cambridge, Massachusetts and is a wholly owned subsidiary of Sumisho Computer Systems. Curl has over 300 customers and 40 partners world-wide. For more information visit http://www.curl.com.