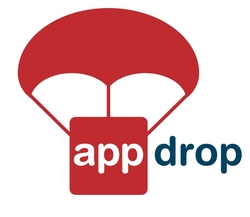 San Francisco, CA (PRWEB) November 4, 2010
AppMakr today announced, "AppDrop" a painless Over The Air install process that allows enterprises to create private iOS app stores.
AppDrop, when combined with an enterprise Apple Developer Account, allows an enterprise to create apps through AppMakr and distribute them to employees directly, completely bypassing the iTunes AppStore.
"AppDrop is the latest feature from AppMakr to make the app creation process dead simple," commented Sean Shadmand, AppMakr's Chief Strategy Officer. He continued, "Users can now test their apps directly on an iOS device without having to sync manually in iTunes with a computer. This relieves a huge headache for even the most advanced developers. App creators can share what they've built with stakeholders before going to the AppStore with as much effort it takes as to send an email, and enterprises can create private app stores for their employees, allowing apps to be downloaded from an intranet or wiki, bypassing the iTunes App Store completely."
Mark Kramer, the VP of Internet & Mobile Products at Future US, Inc., which publishes MacLife, Maximum PC and GamesRadar, said "AppDrop will allow anyone within Future Publishing to test apps painlessly, and install enterprise apps without having to go through the iTunes AppStore. We can't wait for this to be rolled out."
Anyone can use AppDrop by creating an app through http://www.AppMakr.com. Select the "publish" tab, have AppMakr compile the test or enterprise app, and then email the AppDrop link to anyone you'd like to install the app.
About AppMakr (http://www.AppMakr.com)
AppMakr is an online app building platform anyone, with or without coding experience, can use. AppMakr makes iOS app creation as easy as point-and-click. Make iPhone and iPod Touch apps using RSS or HTML content, interact with users and track downloads and usage through the AppMakr App Dashboard.
AppMakr has been profiled in CNN, TechCrunch, TIME, Mashable, MobileCrunch, TechMeme, TECH Cocktail, The Wall Street Journal, The Washington Post and many others. For details, contact Jerry Wang, jerry.wang(at)appmakr(dot)com or (408) 320-MAKR.
###