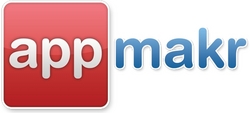 AppMakr was so easy. Building the application was a breeze. Once I learned the process, I had the application built in under an hour.
Washington, DC (PRWEB) March 9, 2010
The popular video clip website UltraSlo.com, called "Baby Einstein for adults," now has its own iPhone app, called UltraSlo Mo Video, which was made using PointAbout Inc.'s new DIY app-making service AppMakr.
The UltraSlo Mo Video app features slow motion video clips of subjects such as lightning storms and breaking glass made with high-speed cameras. The UltraSlo app contains fan favorites including "Bee in Flight," "Exploding Lemon" and "Macro Water Drop."
The app was built by UltraSlo director and award-winning New York cinematographer Alan Teitel, who made it using Washington, D.C.-based app developer PointAbout Inc.'s new AppMakr service, which allows anyone to create an app.
"AppMakr was so easy," Teitel said. "Building the application was a breeze. AppMakr walked me through the whole thing. Once I learned the process, I had the application built in under an hour."
Within 48 hours of the app's release on the iTunes store, it had been downloaded in 30 countries.
Teitel, a two-time Emmy award winner for cinematography and technical achievement, said of his work, "It's fun to be able to show people images that they know in such a different way. "I have an audience that gets to see things that they see everyday in incredible detail."
Teitel's has done work for Nike, Pepsi, Sony Music, ESPN and National Geographic. He also introduced the helmetcam, which was first used for ABC's broadcast of the 1988 Winter Olympics.
UltraSlo is producing more 3D clips this summer, and is planning to self-fund a 3D slow motion feature film.
The UltraSlo Mo Video app is available for free download on iTunes. Download it here.
About PointAbout:
PointAbout (http://www.PointAbout.com) develops custom iPhone apps for such game-changing brands as The Washington Post, Gannett, Burger King, and others. PointAbout is the creator of AppMakr, a revolutionary service for making a fully native iPhone application, allowing users can enter a website URL or keywords and create a sample iPhone app in under 30 seconds. AppMakr has been profiled in TechCrunch, Time, Mashable, MobileCrunch, TechMeme, TECH Cocktail, The Wall Street Journal and The Washington Post. For details, contact Daniel R. Odio at Daniel.Odio(at)PointAbout(dot)com or 202.250.3846.
###