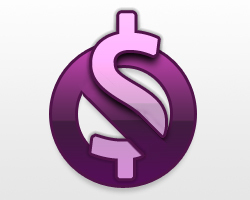 Miami, Florida (PRWEB) July 12, 2010
Appointment Search.com announced the release of its free online appointment scheduling software version for small business owners. This limited edition of its popular premium web-based appointment scheduling application comes at no charge but is still loaded with tons of features such as personalized branding, unlimited client bookings, email support and free upgrades.
The program, known as 'Your 24 Hour Receptionist', is specifically built keeping in mind the needs and limitations of single user small business offices. It lacks options that cost money to run such as text reminders but has all other features that make the life of small business owners easy when it comes to managing appointments.
Manuel Ormaza, the CEO of Appointment Search says, "Small businesses have different needs and different business models than big businesses that have large staff or multiple offices. The time spent on answering phone calls and fixing appointments is far more valuable to small business operators than their corporate counterparts. So we handpicked all the features and tools available in our proven application with a strong focus on the requirements of small business operators and gave it away for free."
Appointment Search is an appointment scheduling software and a receptionist rolled into one. By allowing clients and service providers to schedule their appointments online reduces the volume of appointment phone calls, subscribers save time and improve their productivity. Customers too love to skip out on phone calls to busy service providers and self-service their appointment needs.
The new low cost option is already finding lots of takers. David Plympton, who runs a boat share service says, "This appointment software has all the essential features a self-employed person like me needs. With customized branding I can choose the best appearance of my online appointment book and direct new customers to the marina using Google Maps. With this program there is no need to hire a receptionist or spend lots of time answering phone calls and managing appointments. I like to login in the mornings to review my appointments and see my clients' reservations posted from the previous day and night. My small business is about offering convenience and quality customer service and Appointment Search plays a key role in achieving that goal".
With options like a personalized welcome message, customer image uploading, email confirmations and synchronizing compatibility with Microsoft Outlook and other calendars, this small business package scores high on customization and user-friendliness. Subscribers do not have to install any software and the web-based application runs on secure servers behind an enterprise-wide firewall. The data is safe and secure allowing subscribers to access their appointment book from anywhere and at anytime just by using a web browser. With the added benefit of scheduling appointments long after office hours, small business owners will have additional appointments coming in after regular office hours using this free online appointment scheduling software.
About Appointment Search
Appointment Search is an online appointment scheduling system that can be accessed by users setting appointments from anywhere and at anytime simply by using a web browser. By enabling their clients to fix their schedule online, users of this online application can eliminate time-consuming phone calls and save a lot of time.
For more information, visit http://www.AppointmentSearch.com.
###