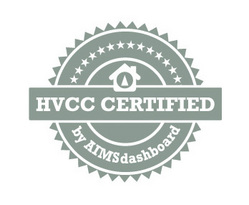 The platform was simple to implement, their support team has provided excellent service and you can't put a price on the peace of mind we have in knowing that Integrated Mortgage Strategies has the right processes in place in ordering appraisals.
Chapel Hill, NC (PRWEB) August 27, 2009
AIMSdashboard offers breakthrough appraisal independence technology technology that provides transparent integration of approved, lender-specific appraiser panels with policy-based appraiser selection. Across the nation, lenders can now use the recently released AIMS 4.0 as the software system of record for all residential collateral. AIMS provides proactive audits to documentation appraisal independence for any appraisals managed within the system.
Since the introduction of the Home Valuation Code of Conduct (HVCC), many lenders and brokers have turned to Appraisal Management Companies (AMCs) to handle "hinterland" appraisals, those appraisals that fall outside of the lender's typical market. AMCs try to provide regional or national appraisal coverage, along with a sense of limited independence for their client lenders. The self-touted administrative benefits and quality controls offered by AMCs have enticed lenders to use AMCs for the "hinterland" appraisals. The highly publicized appraisal blunders testify to the ineffective approach. The common complaint is that AMCs deploy appraisers who lack the necessary competencies to complete assigned appraisals.
Many astute lenders have built randomizing applications to manage independence in appraiser selection for the service areas covered by their approved appraiser lists. However, the prospect of maintaining an approved appraiser list for the entire country is too onerous for even the largest of lenders. Facing this hurdle, many lenders consider outsourcing "hinterland" appraisals to an AMC. Instead of outsourcing appraisal management to an AMC, AIMS 4.0 gives the controls back to lenders and appraisers so that lenders can use an automated, policy-driven software application to select appraiser candidates both in the lender's local market and outside of that coverage area.
AIMSdashboard has expanded AIMSdb, the underlying database of AIMS, to include virtually every residential appraiser in the U.S. and its territories. AIMS uses measurable competencies, captured in the AIMSdb, to frame the lender-specific policies used to select candidates for an appraisal request. AIMS eliminate the practice of erroneously selecting appraisers from entirely different Metropolitan Statistical Areas (MSAs) to perform appraisals in unfamiliar markets. Based on lender specified policies, lenders control the candidate selection based on the market nuances of a subject property. "The AIMS software is extremely user friendly and streamlines the process that allows us to keep our working relationships with our approved appraisers." said Brian Batchelor, Marketing Director/Appraisal Coordinator -Affiliated Mortgage. "In addition, with the release of version 4.0, we now have the ability to stretch across the entire country while maintaining our high standards and fully meet the demands of our clients."
Complementarily, appraisers are able to identify their competency strengths so lenders can include them in appraiser candidate pools.
Fannie Mae and Freddie Mac have made clear the absolute need for geographic competence in appraiser selection. AIMS not only considers geographic competency, but also provides policy-driven selection criteria to identify other competencies.
AIMS introduces these capabilities in a way that is efficient and simple to apply to the entire originating network.

Third party originators are able to select an upstream lender and queue up appraisal requests for the lender to activate.
Lenders are able to use one system to fulfill appraisal requests both within and outside of their typical market.
The selection of an appraiser requires them to meet written appraiser selection policies. The AIMS software automatically enforces these policies.
Finally, by integrating all appraisal requests, along with the variety of potential markets, AIMS promotes simplified documentation of the lender's adherence to appraisal independence standards. HVCC is one such standard.
Lenders will make appraiser selections based on data in the AIMSdb. According to Sonya Roundy, Integrated Mortgage Strategies' Manager of Mortgage Operations, "The platform was simple to implement, their support team has provided excellent service and you can't put a price on the peace of mind we have in knowing that Integrated Mortgage Strategies has the right processes in place in ordering appraisals."
Appraisers can update their profile information in the AIMSdb by registering on the AIMSdashboard website.
About AIMSdashboard, LLC.
AIMSdashboard, LLC develops software-based systems that enable mortgage lending firms and banks to adopt quickly evolving appraisal independence standards throughout their enterprises and out to business partners. Designed to be extremely flexible and auditable, AIMS continues to expand rich features to appraisal and mortgage professionals. AIMS helps foster and strengthen appropriate professional relationships within the mortgage industry ecosystem, and support the development of high quality collateral valuations (appraisals) to mortgage investors and borrowers alike. The AIMSdashboard, LLC website address is http://www.AIMSdashboard.com.
Media Contact:
Chris Williams
http://www.AIMSdashboard.com
888-217-9295
###