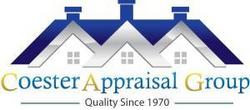 FHA is over 60% of all lending being done, having accurate appraisals is a must.
Gaithersburg, MD (PRWEB) December 28, 2009
Coester Appraisal Group is pleased to announce an additional release of its national HVCC compliant appraisal management platform specifically targeted towards upcoming FHA Appraisal changes effective Feb, 15 2010 when FHA adopts similar guidelines to the HVCC. CEO Brian Coester was quoted as saying "FHA delaying the rollout was a blessing in disguise as it gives us more time to improve what we rolled out in November. FHA is over 60% of lending today and with the adoption of the similar guidelines to the HVCC, it is imperative the lending community receives the same level of customer service our clients are accustomed to." The firm, who specializes in nationwide appraisal management services, assists clients of all sizes with a custom appraisal management services giving them the ability to effectively monitor their appraisal process without getting involved in the day-to-day tasks. The new platform will automatically route the appraiser's license information past the production staff to the lender's designated staff member to pull the FHA case number after assignment. This ensures a proper protocol for FHA and safeguards that no undue influence is placed on the appraiser, which can occur when the loan origination staff is notified of who the appraiser is. Coester will also release automated mapping tools on its website to map the appraisers distance from the property as well as see how many other appraisers are within proximity to the subject. Additional changes include FHA specific review criteria from their state of the art MARS review technology, as well as a custom web portal for clients who want a "branded" feel to their appraisal management company.
The release, launched ahead of schedule, is definitely timely as the industry braces for the biggest change in history is right around the corner in the way real estate is valued for lending purposes. The president of Coester Appraisal Group, John Coester, was quoted as saying, "Our clients rely on us not only for appraisals, but their livelihood. This is something we take very seriously. We have worked very hard on ensuring that our staff, review appraisers, vendors, and clients are ready for the switch."
About Coester Appraisal Group Headquartered in Gaithersburg, Maryland, Coester Appraisal group has been providing quality real estate appraisals since 1970. Clients that depend on Coester's appraisals, BPO's, AVM's and property valuation tools include banks, credit unions, mortgage companies, hedge funds, attorneys and government agencies. Their experienced staff provides a quality valuation completed in a timely manner with a correct estimation of market value. Each appraisal is manually reviewed by a staff appraiser for quality and compliance with lender's underwriter guidelines and is certified HVCC and USPAP compliant. For additional information about the company and its services, please visit their website at http://www.coesterappraisals.com.
Contact:
Brian King
Coester Appraisal Group
Gaithersburg, MD
856-417-3443
Appraisal Newscast
# # #