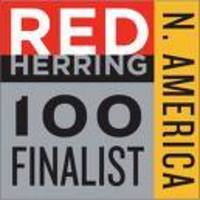 We can see the exciting evolution of the technology sector reflected in the quality and variety of exceptional companies that we had to choose from in putting our list together
Reston, VA (Vocus) May 2, 2008
Approva® Corporation (http://www.approva.net), the leading provider of controls intelligence software, announced today that the company has been selected as a finalist for the 2008 Red Herring 100 list. The award recognizes the 100 most innovative private technology companies headquartered in North America.
Technology industry executives, investors, and observers have regarded the Red Herring 100 lists as an invaluable instrument to discover and advocate the promising startups that will lead the next wave of disruption and innovation. Past award winners include Google, Yahoo!, Skype, Netscape, Salesforce.com, and YouTube.
The Red Herring editorial board diligently surveyed the entrepreneurial scene throughout the North American region and identified the top 200 out of more than 800 closely evaluated companies that are leading the next wave of innovation.
"We can see the exciting evolution of the technology sector reflected in the quality and variety of exceptional companies that we had to choose from in putting our list together," said Joel Dreyfuss, editor-in-chief of Red Herring." It was tough to choose just 200 finalists from such a large list of excellent contenders, and we are very happy with the quality of the companies we selected as finalists."
Red Herring will gather well over 300 CEOs, venture investors, government officials and senior corporate business development executives to its annual Red Herring North America conference on May 12-14 in San Jose, Calif. As the venue for the unveiling of the Top 100 private companies in North America, it draws unparalleled attention from decision makers and industry observers across the continent.
"We are honored to be selected as a Red Herring 100 finalist," said Prashanth "PV" Boccasam, Founder and CEO, Approva. "Our dramatic growth over the last five years is a testament to the value our controls intelligence solutions deliver to our customers and our commitment to innovation."
About Red Herring
Red Herring is a global media company which unites the world's best high technology innovators, venture investors and business decision makers in a variety of forums: a leading innovation magazine, an online daily technology news service, technology newsletters and major events for technology leaders around the globe. Red Herring provides an insider's access to the global innovation economy, featuring unparalleled insights on the emerging technologies driving the economy. More information about Red Herring is available on the Internet at http://www.redherring.com.
About Approva
Approva® Corporation is the leading provider of controls intelligence software and is the industry standard for three of the five largest audit and advisory firms. We automate controls across SAP, Oracle, JD Edwards, PeopleSoft and other legacy ERP applications. Global companies such as Bayer, Colgate Palmolive, DirecTV, Discovery Communications, First Advantage, Honeywell, P&G, Pratt & Whitney, Siemens and T-Mobile rely on Approva to reduce compliance risk, increase operational efficiency and flag exceptions to their business controls. Approva has certified integrations with Microsoft, Sun Microsystems, IBM and SAP to provide a holistic GRC solution. For more information, visit http://www.approva.net or call us at +1-703-956-8300.
Media Contacts:
Priya Ramesh
Approva
703-956-8409
priya.ramesh(at)approva.net
###