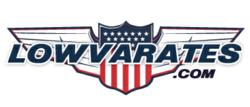 Our goal is to help each customer understand the current delays and keep them informed of any news along the way.
Lehi, UT (PRWEB) May 16, 2012
VA home loan interest rates continue to stay at all-time lows and thousands of veterans and military families are refinancing their existing home loans to interest rates below 4%.
Because of the large volume of purchases and refinances, the underwriting time tables for lenders are running a few weeks behind and consequently pushing closing dates back weeks to months.
Many large lenders have continued to exit wholesale and shift towards originating their own loans. Very few lenders are willing to buy loans from brokers and regional lenders.
To compensate for the extra wait time, LowVARates.com is currently extending its locks from 15-30 days to an average of 45-60 days. This extra lock time protects the consumer to ensure they are getting the best interest rate available.
Owner of LowVARates.com, Eric Kandell, understands the extra wait can be frustrating, but wants to ensure the current borrowers are taken care of.
"To make up for the long waits we are locking all of our loans significantly longer," Kandell said. "We are also trying to manage expectations upfront so borrowers know the time tables are going to be longer then their previous VA purchase or refinance."
To help manage these expectations, LowVARates.com has recently hired an operations manager to ensure military families purchase or refinance process is as smooth as possible. For more information about the recent hiring of the Operations Manager visit: http://www.prweb.com/releases/low-va-rates/refinance-va-home-loan/prweb9253681.htm
The company also has invested in communication technology that allows borrows stay informed throughout the entire loan process.
"Our goal is to help each customer understand the current delays and keep them informed of any news along the way," Kandell said.
Since LowVARates.com is an approved VA broker, many of its loans have been shifted to smaller regional lenders around the nation to speed up the underwriting time and help customers through the refinance process.
"We have always prided ourselves in taking care of all of our veteran customers," Kandell said. "We want people to understand the current market, but still know their loan is a priority and will be taken handled professionally by our great employees."
ABOUT LOWVARATES.COM
LowVARates is a division of Flagship Financial Group LLC and a leading national VA Lender. Low VA Rates takes great pride in serving our nations Veterans and Military home owners. The company goes to great lengths to ensure their needs are met. Whether you are looking to purchase a new home for the first time, are a seasoned home buyer or are looking to refinance, Low VA Rates will find the best possible VA loan program.
LowVARates.com has been providing VA loans for the past 10 years and has 7 of the top 12 originating loan officers in 2012. The company has closed thousands of VA home loans and understands the VA mortgage industry to ensure military homeowners receive the best service.