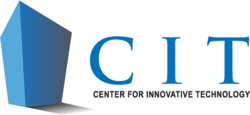 Herndon, VA (PRWEB) November 06, 2012
The Center for Innovative Technology (CIT) announced today the deadlines to submit software applications ("apps") for Apps4VA's High School and Open Competitions have been extended to January 31, 2013.
The joint Virginia Department of Education (VDOE) and CIT apps development program, Apps4VA, aims to raise awareness of the availability of the Virginia's Longitudinal Data System (VLDS) and to develop new and innovative ways to use it. Currently, submissions are being accepted for both competitions.
Paul McGowan, VP of CIT Connect, the administrators of the program, said, "The successes of our Start Up Weekend and recent hackathons reinforced our confidence in the tremendous talent available in the community and their unique perspectives on big data and how it can be used to improve education. We have continued these relationships and, as a result of the feedback received from educators and developers, we decided to extend the deadline."
The Apps4VA High School Competition asks Virginia high school students to create an app or propose a concept of an app using at least one of the VLDS datasets. Whether they opt to create a working app or submit a theoretical concept, students may choose to use only the required data or may design a mashup that combines one or more of these datasets with any publicly available data. Students can win cash prizes for themselves and their schools, and a special prize will be awarded to the Virginia teacher who sponsors the most submissions. More information and submission guidelines can be found at http://www.apps4va.org.
The Apps4VA Open Competition is open to the general public and requires that applicants build an application using at least one dataset from the VLDS. Applicants must demonstrate a working prototype and submissions will be evaluated based on criteria that support the mission of the program. A number of prizes will be awarded, including a Public Choice Award, an Educator Choice Award and a Grand Prize of $5,000. More information and submission guidelines can be found at http://www.apps4va.org.
Questions about the Apps4VA program can be directed to Brooke Bell at brooke.bell(at)cit.org.
About the Center for Innovative Technology, http://www.cit.org
CIT is a nonprofit corporation that accelerates the next generation of technology and technology companies. CIT creates new technology companies through capital formation, market development and revenue generation services. To facilitate national innovation leadership and accelerate the rate of technology adoption, CIT creates partnerships between innovative technology start-up companies and advanced technology consumers. CIT's CAGE Code is 1UP71.
About CIT Connect, http://www.cit.org/service-lines/cit-connect/
Recognizing a need in the marketplace, CIT Connect was established to help federal, state, and corporate consumers of technology identify and assimilate innovation. The CIT Connect service line delivers unique and innovative value-add solutions enabling technology consumption, adoption, and integration into organizations. CIT Connect's experts work with organizations to assess the spectrum of inputs into the development and implementation process, including stakeholders, corporate culture and policies, technology, and market environment.
About the Virginia Department of Education, http://www.doe.virginia.gov
The Virginia Department of Education provides support and guidance to the commonwealth's 132 public school divisions which, combined, educate approximately 1.2 million PK-12 students. The department administers regulations promulgated by the state Board of Education and supports the board in carrying out its responsibilities under state and federal education law.
###