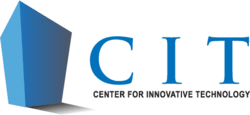 Herndon, VA (PRWEB) September 27, 2012
The Center for Innovative Technology (CIT) announced today a series of hackathons in various locations across Virginia next month. This is the latest initiative in its Apps4VA partnership with the Virginia Department of Education and the U.S. Department of Education to find creative ways to use K-12 data from Virginia's Longitudinal Data System (VLDS).
The hackathons, known as HAC4EDU (Hacking Across the Commonwealth for EDUcation), will be held simultaneously in Richmond, Arlington, Charlottesville, Hampton Roads and Roanoke/Blacksburg on Oct. 19-20. CIT is inviting programmers and developers for 24 hours of coding using the VLDS data to build innovative applications. There will be cash prizes in each location and a grand prize awarded.
In June, Apps4VA opened the program at its NOVA EDU, a 54 hour event that brought together educators, developers and entrepreneurs to develop applications based on the VLDS data. Team Pigeon Best Overall Idea and Team Edunomics won Best Use of the K-12 data. Last month, CIT kicked off the Apps4VA Open Competition and High School Competition challenging the general public, teachers and students to submit apps using the VLDS data for an opportunity to win cash prizes. Both the high school and open competitions close on November 15, 2012.
For more details on the hackathons and open competitions, submitting an entry or for access to the data, please visit http://www.apps4va.org.
About the Center for Innovative Technology, http://www.cit.org
CIT is a nonprofit corporation that accelerates the next generation of technology and technology companies. CIT creates new technology companies through capital formation, market development and revenue generation services. To facilitate national innovation leadership and accelerate the rate of technology adoption, CIT creates partnerships between innovative technology startup companies and advanced technology consumers. Its CAGE code is 1UP71.
About CIT Connect, http://www.cit.org/service-lines/cit-connect/
Recognizing a need in the marketplace, CIT Connect was established to help federal, state, and corporate consumers of technology identify and assimilate innovation. The CIT Connect service line delivers unique and innovative value-add solutions enabling technology consumption, adoption and integration into organizations. CIT Connect's experts work with organizations to assess the spectrum of inputs into the development and implementation process, including stakeholders, corporate culture and policies, technology and market environment.
About the Virginia Department of Education, http://www.doe.virginia.gov
The Virginia Department of Education provides support and guidance to the commonwealth's 132 public school divisions which, combined, educate approximately 1.2 million PK-12 students. The department administers regulations promulgated by the state Board of Education and supports the board in carrying out its responsibilities under state and federal education law.