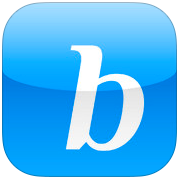 Aside from how powerful and yet simple Bookingbay is to use, what really makes it unique is just how versatile it is.
Cupertino, CA (PRWEB) September 26, 2013
iOS and Android users who are looking for a simple yet powerful way to manage all of their online booking needs for either personal or business purposes, can now download the new no-cost app Bookingbay from Portal Gurus Pty Ltd.
Bookingbay is designed for both buyers and sellers alike. Buyers can search and book events, purchase tickets, and order event-related services and products. Meanwhile, sellers can easily create a fully-functional online shop to sell tickets and other items, confirm bookings, and check payments. Regardless of their requirements, Bookingbay puts a world of power and functionality into users' hands, and lets them control everything from the convenience of their iPhone, iPad, iPod touch or Android-enabled device.
Other Bookingbay special features include:

A simple and easy-to-use interface
Facebook sign-in functionality
PayPal and credit card payment integration
Confirmation and cancellation policy configurations
QR codes for events, services and products
Scanning option for tickets and event QRs
The ability to issue coupons for promotional deals
Membership and rewards points
"Aside from how powerful and yet simple Bookingbay is to use, what really makes it unique is just how versatile it is," commented John Choi of Portal Gurus Pty Ltd. "For example, people can use Bookingbay for conferences, expos, weddings, concerts, movies and sporting events, as well as personal services such as tutoring sessions, personal training, tour guides, and the list goes on. Whether formal or informal, large or small, professional or personal, Bookingbay is a must-have app for anyone who wants to save time and hassle when it comes to hosting or searching for an event."
Mr. Choi also noted that a range of new Bookingbay features are currently in development and will be released soon through future updates, including: integration with iOS Passbook for tickets, coupons and reward cards; and a complete mobile POS (Point-of-Sale) system.
Bookingbay, the simple yet powerful and innovative online booking app for personal and business users, is available now at no-cost from the App Store at https://itunes.apple.com/app/bookingbay/id651345239, and from Google Play at https://play.google.com/store/apps/details?id=net.bookingbay.bookingbay.
The Bookingbay microsite is also available at http://www.bookingbay.net.
For more information or media inquiries, contact Mark Johnson on behalf of Portal Gurus Pty Ltd at +1 408 757 0156 or press(at)appshout(dot)com.
About Portal Gurus Pty Ltd.
Portal Gurus Pty Ltd is a software development and project management firm that helps clients meet their business goals. The firm understands that no single solution will suit all organizations, and as such it works closely with all of its clients to understand their challenges, define objectives, and implement solutions to meet their unique needs.
Learn more at http://www.portalgurus.com.au.