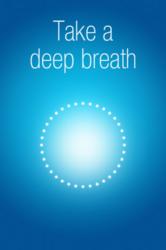 Cupertino, CA (PRWEB) May 13, 2013
The swedish company MindApps has developed a great tool to get started with meditation and with the vision: To make the whole world to discover meditation!
Meditation has many effects that makes practitioners more harmonious people and more open to the world around them.
It is scientifically proven that meditation improves sleep, results in better relationships, stronger immune system and greater self-awareness. It reduces feelings of stress, whilst at the same time it makes us more effective. In other words meditation improves overall quality of life, as well as the ability to succeed at everyday life and overcome negative thoughts.
It's easy to get started with The Mindfulness App and regular meditation does not need not be particularly time consuming. Shorter meditations more often is better than longer meditations more seldom and scientific studies have shown that positive effects of meditation are noticeable in the body only after a few weeks of 20 minutes regular meditation.
Brief about the app:

There are different types of meditations in the app that suits the moment best – for example if one has some time in the subway, on the bus, in a queue or just want to sit for a while.
By setting reminders at times, days and locations of choice a message will appear on the screen when it's time to meditate.
The meditations are voice guided by an authorized mindfulness teacher but there are also an option to meditate in silence with bells ringing at different times.
There is also an option for users to design a custom meditation for a specified amount of time.
Completed meditations are stored in the statistics section for the possibility to follow how the meditation practice is developing over time.
Through the Mindfulness App users can "call themselves up" from time to time to check whether you really are there.
The Mindfulness app is a great tool for everyone who wants to become more present in their life, both beginners and more experienced practitioners.
iPhone ®, iPad ® and iPod ® Touch are registered trademarks of Apple Inc.
The Minfulness App is available now in the App Store for iOS devices at:
https://itunes.apple.com/app/the-mindfulness-app/id417071430
The Mindfulness App is also available on Google Play for Android users at:
https://play.google.com/store/apps/details?id=se.lichtenstein.mind.en
A Windows Phone version is also available at:
http://www.windowsphone.com/en-gb/store/app/the-mindfulness-app/
978339fa-4f78-4f5a-9f7c-fb47201479a9
Contact:
Martin Wikfalk | +46 73 426 70 27 | martinwikfalk(at)mindapps(dot)se
Magnus Fridh | +46 708 79 88 97 | magnusfridh(at)mindapps(dot)se
About MindApps
MindApps develops tools to help people find a better balance in today's increasingly stressful existence. The Mindfulness App, is a tool for increasing the presence in daily life. MindApps is run by Martin Wikfalk, Mindfulness and Yoga teacher and Magnus Fridh, Yoga and meditation teacher.
Learn more: http://www.mindapps.se