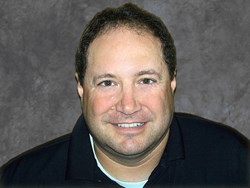 We're proud to be a Microsoft partner on a multitude of Apptricity solutions.
Dallas, TX (PRWEB) November 07, 2013
Apptricity, a provider of the Jetstream suite of mobile supply chain, e-procurement and financial productivity solutions, has expanded the availability of Apptricity Jetstream solutions and Smartfleet Field Services for fleet-based inventory management to Microsoft Surface tablets.
The Smartfleet solution extends Jetstream's enterprise platform for work order, asset, inventory and warehouse management to the vehicle in fleet-based businesses. Accessible on virtually any mobile device – now including Microsoft Surface – Smartfleet boosts efficiency, productivity and responsiveness in field services.
"Smartfleet was made for a solution like the Microsoft Surface, making the enterprise mobile," said Tim Garcia, Apptricity founder and CEO. "We are committed to Surface and even gave our management Microsoft Surface tablets as gifts during the holiday season. We're proud to be a Microsoft partner on a multitude of Apptricity solutions."
The Apptricity Corporation, a Microsoft partner, extends the Jetstream platform and Smartfleet solutions by emulating the Surface user interface originally known as Metro. The company also recently installed Microsoft Surface into a major carrier pilot. Throughout organizations, from dispatchers to field-service engineers to the C-suite, Smartfleet empowers everyone with real-time visibility into relevant data that helps them make smarter decisions and better serve customers. Truck rolls are significantly reduced, lost equipment is no longer an issue and operations become measurably more effective and efficient. Companies save money, time and effort immediately upon execution.
To learn more about Apptricity Jetstream or the company's fleet management software, Smartfleet Field Services, please contact an Apptricity representative at 214-596-0601.
About Apptricity
Apptricity provides innovative software applications that help companies of all sizes run better and maximize their resources. Our applications deliver critical real-time intelligence to your mobile device, keeping you connected to the office, the warehouse, and the final destination. Jetstream, our revolutionary platform, enhances legacy ERP applications and extends the value of IT investments to sharpen your competitive edge. Jetstream solutions unify objectives for Fortune 500 companies, government agencies and the military with accelerated business processes and command visibility. Our solutions evolve to help your enterprise operate more profitably and grow. For more information, visit http://www.apptricity.com.