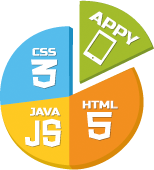 Creating apps for veterinarians is now possible and any major mobile app builder can do it.
New York (PRWEB) October 25, 2013
For almost all of veterinarians, life at the practice is good. The facility is top-notch, clients are great, the patients are happy, and the team is running like a well-oiled machine. They have met their marketing goals for 3 successive quarters, and they have new clients coming in the door, most of credit goes to their hardwork and skills but some of credit also goes to their excellent website and dynamite presence on Facebook and with the emergence of smartphones, it has become even better. "Creating mobile apps for veterinarians is now possible and any major mobile app builder can do it." said a spokesperson from veterinaryteambrief.com
Does having a website and Facebook page is enough for a business? The answer to this question varies from user to user, there are some who are happy with their current mode, while some want to enter mobile app so that they can always be connected with their clients and also inform them regularly about various offers and their visit times.
An app can be a critical client-retention and image-building tool. "Today, a good website just isn't enough," says Cathy Lawler, managing director at Chicago veterinary marketing company Cheshire Partners. "An app shows the client that his clinic is cutting edge and into technology," both key attributes for an animal healthcare professional, she says. "And apps are the only way for existing clients to search for you from a mobile device without also seeing your competitors."
An app can put a practitioner in contact with clients 24/7. When phone number and address are available with one click, clients can contact —and even get turn-by-turn directions to the office—whenever and wherever their pet needs veterinary attention. The app could remind clients about their visits, whenever they see it on their mobile phone or tablet.
The app could also serve as an invaluable referral tool, Lawler says. For example, a client casually chatting about veterinarians with another owner at the dog park can recommend app creator's hospital with the push of one button.
A good veterinary practice app includes:

An app button with a logo and brand colours
Links to the mobile website, with the ability to click through to the entire website
One-click phone and address
Easy-to-use email form
Appointment request form
Prescription refill form
Emergency contact information
"About us" information
Special offers
First, choose whether to develop and maintain an app using DIY app builders or to hire a professional. Veterinarians can create an app for free and maintain it for as little as $10 per month using services such as Appy Pie, through which they can develop an app for iPhone, iPad, Android, Blackberry, and Windows and publish it on iTunes and Google Play. Vets may also need to create QR scanner widgets so clients can easily download their app from their website and at their practice. Appy Pie and other do-it-yourself services use drag-and-drop templates and claim that an app can be built in less than 10 minutes. Template apps have been approved for publication—for example, Apple approves all iTunes apps, Lawler says—but they may not support any unique features or represent their practice to its best advantage.