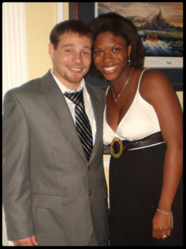 When we started to hear accounts of people barely escaping their neighborhoods, and the roads being completely backed up, our hearts ached.
Colorado Springs, CO (PRWEB) August 31, 2012
The effects of the Waldo Canyon Fire were immense and felt by thousands. Those well versed in emergency preparedness found themselves shocked into silence. Although the A-Pack Ready, LLC owners had been out of town for the duration of the Waldo Canyon Fire, the effects still hit them personally.
"The fire started the day before our plane left. I remember hoping that it would be under control soon," Audrey Boland recounted. It wasn't until later that evening after the first day of the fire that they discovered it was 0% contained.
The next day, they packed up their belongings and headed to the Denver airport. They were away from their home in Colorado Springs for 10 days; by the time they returned, the fire had been put out and all that was left were the blackened remains of the charred trees.
"While we were gone, we kept wondering why? Why the Springs?" The couple moved to the area a year ago and immediately fell in love with the nature, the people, the life, and atmosphere. Although Colorado Springs has a high number of active residents in areas of hiking, cycling, and backpacking, the Bolands were made acutely aware of the growing number of Americans who aren't, and lacked the survival knowledge and self-sufficiency understanding that Coloradans seemed to possess.
"We're very aware of the high number of Colorado residents that own land and grow their own food. What startled us was the number of people who actively participate in a prepping lifestyle that were taken completely aback and were completely unprepared for this type of emergency disaster," Audrey states. "While we were gone, when we started to hear accounts of people barely escaping their neighborhoods, and the roads being completely backed up, our hearts ached. We wanted to do something, but there was nothing we could do from where we were."
"People kept asking us if we were escaping the fire," Daniel recounts. "I think we both kind of felt guilty that we were unavailable to provide more help during the situation."
Upon their return to Colorado Springs, they began to evaluate their business position, looking for ways they could not only educate future Americans, but provide the materials necessary for those that were new to the prepping sensation.
The next step for the aspiring business owners is to get to know the public. "We want to be actively engaged with our community," Audrey states.
The small business is going to be at the September 8th and 9th Sertoma Gun Show, located at the Rustic Hills Event Center on 3960 Palmer Park Blvd Colorado Springs, CO 80909.
The couple plans on brings lots of informational knowledge to give freely to those that visit their booth. "More than anything, we just want to urge people to get educated with the times and to prepare," Audrey comments.
"While we were gone during this fire, we had friends who were affected. We were calling people and people were calling us. We were concerned," Daniel states. Audrey chimes in, "Everyone was just so shocked, it was as if many were stunned into immobility at first."
The couple hopes that their efforts will not only put the residents of Colorado Springs in a better position in the future, but also other Americans across the nation. They hope their business will inspire others to consider preparation before a disaster, instead of after.
A-Pack Ready was formed as of May 31, 2012 as a Limited Liability Company, and is in good standing with the Colorado Secretary of State. Formed and founded by husband and wife, Daniel and Audrey Boland, they work to provide the best service and information possible.