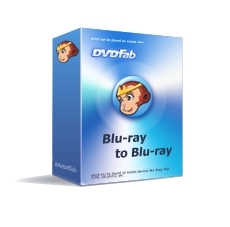 Excellent software!
(PRWEB) April 23, 2010
It's the day that Avatar Blu-ray Disc released; this disc brought the strongest BD+ protection so far. However, on the just same day, DVDFab finds its way to defeat the strongest BD+ and can support Avatar now.
Film studios are always trying to find the best protection for Blu-ray releases, and BD+ was thought THE ONE. For the Oscar-Awarding movie Avatar, they are using the latest BD+ which was developed for almost 6 months. But, with DVDFab 7.x which was released before the day Avatar released, customers can make security copies of Avatar easily. Without updating DVDFab software, DVDFab 7.x will support Avatar automatically.
DVDFab uses web service to support BD+ on server side; it's a great feature for users to get support for latest discs without updating the software. This time, DVDFab did Avatar "manually" rather than waiting to find an automatic solution. It is because that Feng Tao Software cares about customers' experience and the team knows how much customers want to backup Avatar now. Feng Tao Software wants to benefit customer ASAP!! DVDFab will continue to work on BD+ protection to add automatic removal for next Avatar releases and other movies.
About DVDFab:
DVDFab is the all-in-one software package for copying Blu-ray/DVD and converting video file. Customers can try this exciting software at http://www.dvdfab.com/download.htm
About Fengtao Sofware Inc.:
The mission of Fengtao Sofware is to produce a line of high-quality, user-friendly software to enhance customers' multimedia life. Come to find multimedia solution at http://www.dvdfab.com.
###