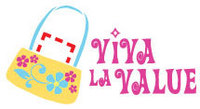 Livonia, Mich. (Vocus) April 1, 2010
RedPlum, a leading provider of deals and savings on brands consumers want most, announced today that Diva Toolbox Radio: Viva la Value, featuring Lisa Reynolds, RedPlum's Mom Saver-in-chief, will host its next show on Thursday, April 1 at 3 p.m. ET on Diva Toolbox Radio, an online radio show. During this month's show, Reynolds will be joined by Jamie Novak, bestselling author known as the "World's Most Relatable Organizer," who will discuss practical and inexpensive ways to organize and clean your home this spring – and keep it that way. Reynolds will also be joined by Supermarket Guru® Phil Lempert, a nationally recognized consumer analyst, for his top five food reviews of the month, and Kate Arcieri, a lifestyle expert, and Editorial Director at redplum.com.
Novak has served as an expert organizer for NBC's iVillage and has appeared on QVC as well as HGTV's Mission: Organization. She's represented such industry leaders as Brother P-Touch and Febreze for Procter and Gamble, and her tips have been featured in countless national magazines including Everyday with Rachel Ray, Real Simple and Women's Day. She's the author of multiple bestselling titles including the newly released Stop Throwing Money Away: turn clutter to cash, trash to treasure and save the planet while you're at it. Novak travels nationally presenting humorous programs on how to simplify your life and save money.
A few tips Novak offers:

Designate a single drawer in the kitchen to be a "lost and found" area. When someone leaves an item of clutter, like a toy, on your kitchen counter, simply slide it into the lost and found drawer. No more taking the time to put it away, no more tracking down the owner and no more resentment over a no longer clear counter. When the owner comes looking for the item he or she knows exactly where look.
Find "parking spaces" in your refrigerator. When common items have a home, you can find what you need when you need it, plus you'll know when you're running low. Put all leftovers on one shelf; all the marinades and sauces together; and put sandwich making items in a shallow tray so you can pull them all out together.
Create an "in-and-out station" by the door you use the most for everyday items like house keys, cell phones and sunglasses. You can use a drawer, a basket or a few hooks on the wall.
Viva la Value helps listeners achieve a value lifestyle that's easy and enjoyable through practical savings tips, coupons and coupon codes. Segments air the first Thursday of each month at 3 p.m. ET. Shows will be archived on the site for later access. For more information, please visit http://www.divatoolbox.com/diva-toolbox-radio-/hosts/1988-lisa-reynolds-viva-la-value.html or http://www.redplum.com/vivalavalue.
Reynolds is a busy working mom who lives and breathes the savings-oriented lifestyle she talks about on her radio show. When she's not at work, Reynolds is cheering for her sons at flag football games, hosting dinner gatherings with friends and family, and actively participating in her church community. She is also an avid cook with a philosophy of keeping it simple – less than five ingredients or meals in less than 30 minutes. She lives with her husband and two sons in Northville, Michigan. Reynolds is frequently quoted in newspaper, magazine and blog articles, and has been featured in Better Homes & Gardens, Forbes, Family Circle, 24/7 Moms Blog and more.
About RedPlum
RedPlum brings consumers relevant offers and good deals on the brands they want most to best stretch their budgets. We deliver deals on a weekly basis to over 100 million shoppers in the mailbox, in the newspaper, in-store and online. At redplum.com, you will find one of the largest collections of printable coupons, coupon codes and savings tips along with the best deals and the sweetest coupons plus trends, tips and inside information on what to wear, buy and do right now. RedPlum is the consumer brand of Valassis, a Michigan-based company that has been delivering savings and value for 40 years. Building upon our wish to help American families, we empower the public to take part in the effort to help safely recover missing children through our America's Looking For Its Missing Children® program, which appears on our RedPlum products. For more information, visit http://www.redplum.com. To learn about advertising opportunities with RedPlum, please call 1-800-437-0479.
Media Contact:
Mary Broaddus
Director, Investor Relations and Corporate Communications
734-591-7375
###