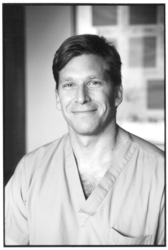 I always focus on my patient's goals, and the changes THEY want to see and feel.
Toronto, Ontario (PRWEB) April 17, 2013
The TMB Cosmetic Surgery practice will open their Toronto Clinic to the public during an open house event on Wednesday April 24th, 2013. Throughout the evening, guests will be treated to champagne, hors d'oeuvres, complimentary manicures, and gift bags supplied by Revision Skincare, Gee Beauty and Avenue Skin Care. There will be a live DJ, and a discussion and demonstration of the latest cosmetic injections products and techniques, as well as skin care treatments for anti-aging.
Dr. Born and his registered nurse Yolanda Balatbat will be available to meet and greet the media, and are also available for those in attendance who may have questions regarding cosmetic procedures and/ or want to schedule a private consultation.
Representatives from Clarion Medical Technologies and Valeant Canada will be on hand to discuss their exciting products, including the wrinkle reduction injectable product Dysport®, and the Dermaceutic line of anti-aging skin peels.
There will be prize draws and discounts on treatments for those who attend. Dr. Born and Yolanda Balatbat R.N. will also be performing live demonstrations of the treatments discussed in order to give people a first hand look at cosmetic procedures as they happen.
This exclusive event is a great opportunity for those in attendance to meet one of North America's premier cosmetic plastic surgeons in a casual and informal setting.
The event will take place from 6-9pm on Wednesday April 24th at:
199 Avenue Road
2nd floor - Suite B
Toronto ON M5R 2J3
Please direct your RSVP's, media inquiries and questions about the event toward Erin McCann at TMB Cosmetic Surgery - 416.921.7546
About Dr. Trevor M. Born, M.D:
Dr. Born enjoys a well deserved reputation as one of the most progressive and meticulous surgeons in North America. Since founding the TMB Cosmetic Surgery practice in 1996, he has become one of the most sought after cosmetic providers for the top celebrities, VIP's and socialites of both Toronto and New York. He has been featured in the pages of Vogue, Oprah Magazine and Toronto Life, and regularly appears on the Marilyn Denis show and the Dr. Marla Shapiro show. The TMB Cosmetic Surgery practice was founded in Toronto in 1996 and has since expanded to include a practice in New York City on Fifth Avenue. He is currently on staff at Lenox Hill Hospital in New York City.
Dr. Born is board certified in both Canada and the U.S and is an active member of:
The Canadian Society of Plastic Surgeons
The Canadian Society of Aesthetic Plastic Surgeons
The American Society of Plastic Surgeons
The American Society of Aesthetic Plastic Surgeons