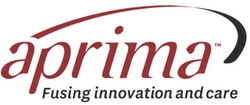 Scott's impressive track record in successful financial management and development for healthcare businesses will be indispensable
Dallas, TX (Vocus) October 22, 2009
Aprima Medical Software, a leading developer of electronic health record (EHR) and practice management (PM) systems for medical practices, has named Scott Lentz to the position of Chief Financial Officer. Lentz will oversee all financial planning and assessment for Aprima.
Lentz has more than 20 years of financial, operations and business development experience with aggressive growth, venture-backed companies, including more than 10 years in the healthcare information technology sector. Prior to joining Aprima, Lentz served as CFO of PracticeOne, LLC, a national provider of automation solutions to medical practices. Before joining PracticeOne, Lentz served for seven years as CFO of Picis, Inc., a provider of information solutions for the acute care areas of hospitals. At Picis, he completed several acquisitions, raising over $200 million in financing to fund the company's growth.
"Scott's impressive track record in successful financial management and development for healthcare businesses will be indispensable," said Michael Nissenbaum, Chief Executive Officer of Aprima. "His expertise in shepherding companies during times of dynamic growth is a perfect fit for us, and we are excited to have him on board."
"I'm thrilled to work with such a talented and seasoned leadership team," said Lentz. "Aprima is clearly committed to the needs of physicians, and I look forward to my new role in helping Aprima maximize its growth potential."
Mr. Lentz received his MBA from the University of Washington in Seattle and a Bachelor of Science in Management from the United States Coast Guard Academy where he received the Marine Underwriters' Award for Highest Proficiency in Economics.
About Aprima Medical Software, Inc.
Aprima Medical Software, Inc., founded as iMedica in 1998, develops innovative electronic health record and practice management solutions for medical practices. Reach Aprima at 866-960-6890, info@aprimaEHR.com or http://www.aprima.com.
Media Contact:
Britt Rabinovici
KNB Communications
212-505-2441 (o)
Company Contact:
Randy Schiff
Aprima Medical Software, Inc.
214-466-8113
###