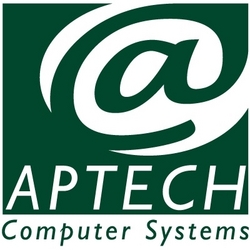 Our focus is on operational financial management, not data entry or extraction
Pittsburgh, PA (PRWEB) January 22, 2008
Aptech Computer Systems, Inc. announced today that Coral Hospitality will standardize and streamline its accounting operations and financial reporting on Aptech's Profitvue back office financial accounting software solution. Coral Hospitality is a full service management and investment company specializing in hotels, clubs and residential communities that manages a portfolio of 35 properties and anticipates adding 10 more hotels and clubs in the next two years. The company provides both centralized and decentralized accounting services and has installed Profitvue in four properties to date. Coral expects to roll the system out to its portfolio as part of the company's strategy of intelligent growth.
"Coral Hospitality has a reputation for providing 5-Star experiences to guests with an emphasis on solid financial returns for owners," said Coral's Chief Financial Officer, Christopher Schaeffer. "To accomplish this as the company grows, we are standardizing financial reporting, accounting and business intelligence on Aptech technology. Aptech is a hospitality technology specialist whose proven solutions are widely installed throughout the hospitality industry."
Selecting the Best
Coral selected Profitvue after an extensive RFP process that involved members of its systems, hotel management and accounting staffs who focused on finding the most efficient, effective and streamlined system possible. According to Schaeffer, Profitvue, with its numerous accounting software modules, was the only solution to meet Coral Hospitality's needs. Profitvue benefits include:

Property data gathering and consolidation
Standardized chart of accounts
Business analysis
"Aptech has been developing and implementing the hospitality industry's most widely used and effective financial solutions for nearly 40 years," explained Aptech's Director of Sales Cam Troutman. "As Coral continues its impressive growth, Profitvue will provide an ideal platform to maintain management control and financial oversight without losing focus on providing top-flight service."
First-class Financials
Schaeffer said Coral's financial technology expectations were precise; the system must be easy to use, operate as a standalone at each property, yet provide its corporate team with access to property operations. In addition the system had to be flexible enough to administer Coral's extensive chart of accounts and support the company's other unique requirements. "Our focus is on operational financial management, not data entry or extraction," he said. "Profitvue allows us to be proactive, not reactive and that's how we will build on our goal of providing solid financial returns for owners."
About Coral Hospitality
Coral Hospitality is a full service hospitality management and investment company specializing in hotels, clubs and residential communities. All properties meet exacting standards of service and reflect the distinctive qualities of their destinations through architecture, interior design, services and amenities. The hotel properties they manage are marketed collectively to the growing number of leisure and business travelers seeking the unique experiences provided by independent hotels. Coral Hospitality continues to pursue a growth plan to enhance its portfolio with new hotels and clubs in the United States and Internationally with a focus in the Caribbean, as well as identifying additional capital partners with similar interest in developing and managing unique properties within the hospitality industry.
About Aptech Computer Systems
Aptech Computer Systems, Inc., based in Pittsburgh, Pennsylvania, leads the hospitality industry in leveraging change by valuing human relationships and applying technology to solve business problems for people.
Incorporated in 1970, Aptech is a financial and operations technology solutions and service company whose products include state-of-the-art back office, business intelligence and enterprise planning products: ProfitvueÒ, ExecuvueÒ, WebvueÒ and Targetvue. Over 2,500 properties, including very large chains, multiple-property management companies and single-site hotels, utilize Aptech solutions to understand their financial and operational data. By offering the hotel industry a solid resource of hospitality professionals, and through its proven ability to evolve technology offerings as the market dictates, Aptech is proud to have earned 100% customer loyalty. Execuvue and Profitvue are registered trademarks and MyExecuvueÒ is registered to Aptech Computer Systems, Inc. All other trademarks are owned by their respective holders.
CONTACTS:
Coral Hospitality
Kerry Mitruska
Vice President of Sales & Marketing
9180 Galleria Court, Suite 600
Naples, Florida 34109
Phone: 239-449-1800
Email: Kmitruska @ coralhospitality.com
http://www.coralhospitality.com/
Aptech Computer Systems
Jill Wilder, Vice President
135 Delta Drive
Pittsburgh, PA 15238
Phone: 800-245-0720 or (412) 963-7440
Email: vueinfo @ aptech-inc.com
http://www.aptech-inc.com/?campaign=PRWebCoralJan222008
Media Contact:
Julie Keyser-Squires, APR
Softscribe Inc.
Phone: 404-256-5512
Email: Julie @ softscribeinc.com
http://www.softscribeinc.com
Softscribe, the Softscribe logo and WebScribe are registered trademarks of Softscribe, Inc.
###