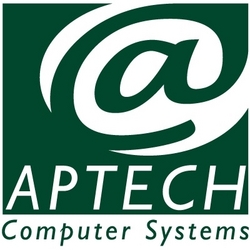 As hotel groups continue to centralize operations and controls, Profitvue provides an ideal platform that enables managers to maintain corporate financial oversight without concerns about system maintenance
Pittsburgh, PA (PRWEB) March 19, 2008
Aptech Computer Systems, Inc., the leading provider of business intelligence and back office systems for the hospitality industry, announced today its Profitvue back office financial accounting software solution and Webvue Internet data collection tools were installed by Heritage Hotels and Resorts headquartered in Albuquerque, New Mexico and IHP Hotels in Aguadilla, Puerto Rico. The companies operate a combined total of 11 properties.
"Profitvue is a full-function, easy to use centralized accounting system that enables Heritage Hotels and Resorts to consolidate its property's' financials on one accounting reporting platform," said Felene Koen, Heritage Hotels and Resorts' corporate controller. "We chose Profitvue because our team has had positive experience with the system previously." Heritage Hotels and Resorts use Profitvue as a remote ASP accounting application hosted by Aptech at its secure data center. The company accesses the system via web browsers its corporate headquarters and at each hotel, which reduces hardware cost and frees managers from the responsibility of supporting application hardware and software. Heritage Hotels and Resorts is an independent hotel company that operates six distinctive full-service properties in New Mexico and Arizona offering an authentic cultural experience to the everyday traveler.
IHP Hospitality Group operates five properties throughout Puerto Rico that carry Marriott, Cendant and other flags. Aptech hosts the Profitvue system for IHP in Aptech's Pittsburgh data center. IHP properties require only a PC and an Internet connection to provide property managers with 24-hour access to their hotels' data. Aptech's cost effective Profitvue ASP multi-property accounting system lets IHP's managers focus on successful hotel management operations and frees them from technology concerns.
Profitvue streamlines hospitality accounting processes by automating:

Property data gathering and consolidation
Standardized chart of accounts
Business analysis
"As hotel groups continue to centralize operations and controls, Profitvue provides an ideal platform that enables managers to maintain corporate financial oversight without concerns about system maintenance," explained Aptech's Director of Sales Cam Troutman. "The ASP Profitvue enterprise back office solution is widely used by multi-property operators that want to minimize hardware expenses and provide ownership with flexible financials from any location."
About Heritage Hotels and Resorts
Heritage Hotels & Resorts is a cultural hospitality company offering a collection of award winning accommodations distinct in style. Each celebrates the rich, multi-cultural heritage of the southwestern United States, drawing from its unique blend of Native American, Mexican, Spanish and American Western cultural and historical influences. In 2006 Heritage Hotels and Resorts earned national recognition by being selected as the National Minority Business Retail Firm of the Year by the United States Department of Commerce's Minority Business Development Agency (MBDA) The award honored the company for significant accomplishments in contributing to the local community and to America's economic strength and global competitiveness. Heritage Hotels and Resorts is a member of Sterling Hotels, a Preferred Hotel Group partner®
About IHP Hospitality Group
IHP Hospitality Group is a family corporation founded in 1991 committed to hotel development and management. The company develops multiple projects of hotels, suites, inns and conference centers throughout Puerto Rico by means of new constructions, conversions or acquisitions. It includes various franchised ventures with two of the most important Hotel Franchisers: Marriott® and Cendant®. IHP steadfastly utilizes its staffs professional knowledge and expertise to effectively pursue a superb customer satisfaction. Recognition and proper care of all of associates is tied to IHP's operating principles.
About Aptech Computer Systems
Aptech Computer Systems, Inc., based in Pittsburgh, Pennsylvania, leads the hospitality industry in leveraging change by valuing human relationships and applying technology to solve business problems for people.
Incorporated in 1970, Aptech is a financial and operations technology solutions and service company whose products include state-of-the-art back office, business intelligence and enterprise planning products: Profitvue, Execuvue, Webvue and Targetvue. Over 2,500 properties, including very large chains, multiple-property management companies and single-site hotels, utilize Aptech solutions to understand their financial and operational data. By offering the hotel industry a solid resource of hospitality professionals, and through its proven ability to evolve technology offerings as the market dictates, Aptech is proud to have earned 100% customer loyalty. Execuvue and Profitvue are registered trademarks and MyExecuvue is registered to Aptech Computer Systems, Inc. All other trademarks are owned by their respective holders.
CONTACTS:
Aptech Computer Systems
Jill Wilder, Vice President
135 Delta Drive
Pittsburgh, PA 15238
Phone: 800-245-0720 or (412) 963-7440
Email: vueinfo(at)aptech-inc.com
http://www.aptech-inc.com/?campaign=PRWebHeritageIHPMar192008
Media Contact:
Julie Keyser-Squires, APR
Softscribe Inc.
Phone: 404-256-5512
Email: Julie(at)softscribeinc.com
http://www.softscribeinc.com
Softscribe, the Softscribe logo and WebScribe are registered trademarks of Softscribe, Inc.