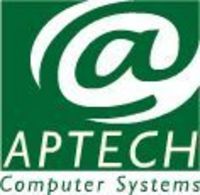 Our company operates several different flags and the Profitvue Back Office system handles all our accounting procedures regardless of brand
Pittsburgh, PA (Vocus) April 7, 2009
Aptech Computer Systems, Inc. , the leading provider of business intelligence, performance management and back office systems for the hospitality industry, announced today that Hermani LLC installed Aptech's Profitvue Back Office accounting software solution at two properties to standardize and streamline accounting operations, hotel management, and financial reporting. Hermani expects to implement Profitvue in its other properties in the near future. The hotels converted to Profitvue in January 2009.
The Hermani LLC properties using Profitvue are the Holiday Inn Select in Trevose, PA and the Fairfield Inn in Chambersburg, PA. "Our company operates several different flags and the Profitvue Back Office system handles all our accounting procedures regardless of brand," said Foday Mansaray, controller for Hermani LLC. "We selected Profitvue because it runs via the Internet, and it is very easily installed. The system simplifies our hotel accounting with its efficient processes and logical user screens. Anyone familiar with hotels or accounting can learn to use it quickly."
"Profitvue is an ideal platform for Hermani LLC to maintain profitability through stronger management control and financial reporting for its multiple properties and brands," said Aptech's Director of Sales Cam Troutman. Aptech also provides the Execuvue enterprise Business Intelligence application for large and small hotel companies, that coordinates data from various corporate systems, including Smith Travel Research, into accessible information with familiar browser simplicity. Extended Stay Hotels, Innkeepers Hospitality, La Quinta, Ashford Hospitality Trust, Peabody Hotel Group and many other successful companies use Aptech's Execuvue Business Intelligence.
Profitable business decisions from better information
Profitvue gives users the tools to make well-informed business decisions based on current, accurate operations data. Department managers and corporate executives benefit from Profitvue's integrated decision support, statistical and financial reporting capabilities and flexible, customizable open database compliant (ODBC) architecture. The system creates reports in browser-readable formats so operators and investors can easily open property financials and pull them into their Excel spreadsheets for analysis. Profitvue has over 1,000 users and is widely deployed by large management companies and at standalone independent properties.
Profitvue includes numerous accounting software modules for all areas of hotel financial management. Profitvue benefits include:

Designed for hotel accounting and supported by hospitality professionals
Flexible financial statements with standard hotel metrics (occupancy %, ADR, RevPAR, etc)
Hosting or Server based solutions.
Imports eliminate rekeying
To increase hotel accounting staff efficiency, the Profitvue general ledger can import data from other systems including payroll (ADP, Paychex), PMS (OPERA, OnQ, FOSSE) and bank institutions (Positive Pay, Reconciliation). Through the Profitvue import process, ledger totals from the various systems are imported into the Profitvue general ledger, error-free for inclusion in consolidated financial reporting without rekeying. In addition to general ledger imports, Profitvue can also import accounts payable information from purchasing systems such as Buy Efficient, Adaco and Stratton Warren.
About Hermani, LLC
Hermani LLC is a family-owned corporation founded in 1998 involved in investment, development and asset management of limited service and full service hotels. Hermani LLC operates seven beautiful, award-winning properties within airport, corporate and destination markets and is affiliated with Marriott International, Hilton Hotels, Choice International, and Intercontinental Hotels Group (IHG). We also work with nationally recognized companies such as Palmer-Gosnell Management and frequently partner with large brokerage firms in the acquisition of additional properties.
About Aptech Computer Systems
Aptech Computer Systems, Inc., based in Pittsburgh, Pennsylvania, leads the hospitality industry in leveraging change by valuing human relationships and applying technology to solve business problems for people.
Incorporated in 1970, Aptech is a financial and operations technology solutions and service company whose products include state-of-the-art back office, business intelligence and enterprise planning products: Profitvue, Execuvue, Webvue and Targetvue. Over 2,500 properties, including very large chains, multiple-property management companies and single-site hotels, utilize Aptech solutions to understand their financial and operational data. By offering the hotel industry a solid resource of hospitality professionals, and through its proven ability to evolve technology offerings as the market dictates, Aptech is proud to have earned 100% customer loyalty. Execuvue and Profitvue are registered trademarks and MyExecuvue is registered to Aptech Computer Systems, Inc. All other trademarks are owned by their respective holders.
CONTACTS:
Hermani, LLC
508 E. Bradford Ave.
Galloway, NJ 08205
Phone: 609-513-0782
Email:
http://www.hermanimanagement.com/
Aptech Computer Systems
Cam Troutman, Director of Sales
135 Delta Drive
Pittsburgh, PA 15238
Phone: 800-245-0720 or (412) 963-7440
Email: vueinfo (at) aptech-inc.com
http://www.aptech-inc.com/?Campaign=PRWebHermaniApril072009
Media Contact:
Julie Keyser-Squires, APR
Softscribe Inc.
180 River Springs Drive NW
Atlanta, GA 30328
Phone: (404)256-5512
Email: Julie(at)softscribeinc(dot)com
http://www.softscribeinc.com
http://www.marketingsnacks.com
###