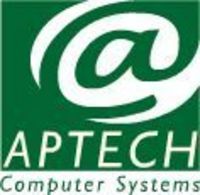 Our CEO and other officers have custom Execuvue operating reports on their desks by 8 a.m.
Pittsburgh, PA (PRWEB) March 23, 2010
Smart industry leaders check the news every morning for the latest developments that could affect their businesses. Why shouldn't they be able to do the same within their own companies? That question is the driver behind La Quinta's investment in hospitality specific Business Intelligence (BI) tools.
The La Quinta brand has nearly 800 hotels, of which approximately 400 are owned by the company. "We saw a need to put our owned properties on a BI platform that would enable us to monitor all performance areas daily without using email or paper-based data collection," said Vivek Shaiva, chief information officer for LQ Management, L.L.C., which operates and provides franchise services hotels in 45 states, Canada and Mexico under the La Quinta Inn® and La Quinta Inn & Suites® brands. La Quinta implemented the Execuvue® business intelligence solution from Aptech Computer Systems in 2008 as part of a data analysis platform that collects property information from its 400 owned hotels' property management systems for business analysis and customized reporting.
"Execuvue enables us to create customized performance reports that provide our officers and corporate management team with near-real time data that identifies trends and key business performance indicators and how they impact our forecasts, rate setting, hotel management strategies and profitability," Shaiva said. He underlined the importance of flexible reporting. Many BI solutions require that custom reports be developed by the application provider which can take time. "In today's uncertain operating environment, we needed a system our team could use to respond to evolving markets. The ability to change focus quickly to be proactive across all our markets is a critical part of La Quinta's management information system that provides support for tactical and strategic decisions."
La Quinta's execs rely on hospitality industry business intelligence to evaluate metrics that include:

Revenue across all owned properties
Budget variance in revenue, occupancy and other indicators
Occupancy and demand forecasts that influence rate setting
Regional booking horizons.
La Quinta imports operating data from all its properties during the night audit process, and then consolidates the individual hotel information into a central database that exports it to Execuvue for management reporting and analysis. "Our CEO and other officers have custom Execuvue operating reports on their desks by 8 a.m.," Shaiva said. More detailed analytical information is available before noon.
Customized reports are essential
"Our goal is to meet our company's data analysis needs and help us deliver information in the most useful, easy-to-view format for clear understanding and rapid action," said Shaiva. "The hotel business has unique data delivery and processing requirements. La Quinta wanted to implement a system that was developed for our industry; it was the right decision and the system is proving to be a perfect fit."
According to Shaiva, La Quinta's team worked with Aptech during the initial BI implementation to build the database for its specific use. Aptech developed La Quinta's initial flash reports and trained Shaiva's team how to refine the reporting to reflect the company's needs going forward. Today, La Quinta creates its own reporting to show the company's overall performance across different markets. The system enables executives to interact with the data by drilling down to evaluate an unlimited number of performance variables at individual properties, across markets, or through chain-wide roll ups.
"We track global and market patterns and also provide each property with its reports daily," Shaiva said. "We deliver the chain-wide, broader market perspectives to our revenue managers. Tactically, if we see RevPAR has changed, particularly in variance of actuals beyond budget year over year, we can take action. Similarly, we added budget to our reporting, which is a unique report for La Quinta."
A specific solution for specific needs
When searching for a BI solution, La Quinta wanted a product that was hospitality industry-specific and would not require extensive modification. The firm also wanted a hosted application with appropriate security, so Execuvue which is provided via the Software as a Service (SaaS) model is a perfect fit. "I think the SaaS strategy is a good one," said Shaiva. "We can focus on using the BI product and reports to run our business rather than on maintaining the application."
About LQ Management L.L.C.
LQ Management L.L.C. is one of the largest operators of limited-service hotels in the United States. Based in Dallas, Texas, the Company operates and provides franchise services to nearly 800 hotels in 45 states, Canada and Mexico under the La Quinta Inn® and La Quinta Inn & Suites® brands. For reservations or more information about La Quinta, please visit LQ.com.
Aptech Computer Systems
Aptech Computer Systems, Inc., based in Pittsburgh, Pennsylvania, leads the hospitality industry in leveraging change by valuing human relationships and applying technology to solve business problems for people. Incorporated in 1970, Aptech is a financial and operations technology solutions and service company whose products include state-of-the-art back office, business intelligence and enterprise planning products: Profitvue ®, Execuvue ®, and Webvue ®. Over 2,500 properties, including very large chains, multiple-property management companies, and single-site hotels utilize Aptech solutions to understand their financial and operational data. Execuvue and Profitvue are registered trademarks of Aptech Computer Systems, Inc. All other trademarks are owned by their respective holders.
CONTACTS:
LQ Management, L.L.C.
Teresa Ferguson, Director PR
909 Hidden Ridge, Suite 600
USA - Irving, TX 75038
Phone: (214) 492-6600
Email: teresa(dot)ferguson(at)laquinta(dot)com
http://www.lq.com
Aptech Computer Systems
Cam Troutman, Vice President
135 Delta Drive
Pittsburgh, PA 15238
Phone: 800-245-0720 or (412) 963-7440
Email: vueinfo(at)aptech-inc(dot)com
http://www.aptech-inc.com/?Campaign=PRWebLaQuintaMar232010
Media Contact:
Julie Keyser-Squires, APR
Softscribe Inc.
180 River Springs Drive NW
Atlanta, GA 30328
Twitter: @Juliesquires
Phone: (404)256-5512
Email: Julie(at)softscribeinc(dot)com
softscribeinc(dot)com
marketingsnacks(dot)com
# # #