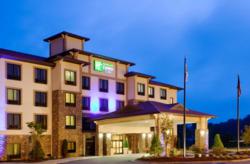 The new version of Execuvue will enhance our reporting capabilities via our Intranet.
(PRWEB) February 15, 2012
Aptech Computer Systems, Inc.., the leading provider of hospitality software for business intelligence and enterprise financial accounting, today announced that five hotel companies selected Aptech to streamline their management processes with Execuvue ® Business Intelligence (BI), and Profitvue® and Webvue® Enterprise accounting systems. Click here to request a demo of Aptech's products and services.
Krushiker Hospitality Group will implement the Profitvue and Webvue enterprise accounting solutions to centralize back office accounting and reporting for seven hotels. Century Management and TRN Hotel Management will also implement the Profitvue and Webvue accounting systems for their multi-property operations. Strand Development will upgrade to the newest version of the Execuvue Business Intelligence system for its 65-property operation. A second hotel company, based Beverly Hills, CA, selected Execuvue for implementation in 1Q '12.
Profitvue, Webvue provide accurate, nimble reporting for increased profitability
"Profitvue and Webvue stand out as our top choice to centralize accounting and financial reporting," said Narry Krushiker, president of Krushiker Hospitality Group. "They interface with our multiple property PM Systems and the solutions are easy to use. It is important that managers at our seven hotels have accurate P&Ls and other reports each day. Profitvue will accomplish this."
Chris A. Chesebrough, vice president hospitality operations at Century Management, a division of Century Equities, said, "We selected Profitvue and Webvue for Century Management because they are the best when it comes to financial accounting. Aptech created systems that are easy to use and provide us with the flexibility to generate reports quickly. This helps us make proactive decisions that support higher profit margins for our properties."
Aptech systems handle back office operations with scalable, 24/7 dependability
Profitvue is a widely used enterprise thin-client, Internet-enabled hospitality back office solution that easily handles single or multi-property and multi-company accounting. The system incorporates accounts payable, general ledger, statistics, and financials. Profitvue gives users open database compliance (ODBC) within a scalable, client/server, open systems architecture. Profitvue is available as an ASP service or on a licensed basis.
Webvue is an extension of Profitvue that supports property accounting and reporting via the Internet. Designed for limited service hotels, Webvue enables properties to quickly and easily send and access financial and statistical data and generate reports through its Internet or Intranet site. Hotels can have real-time access to financials at any time, from any location. Webvue is fully secure and centrally controlled and can expand to handle multiple property sites.
Execuvue BI delivers mobile and interactive performance for fact-based management
"Strand is upgrading to the new cloud version of the Execuvue Hospitality Business Intelligence System" said John Johnson, CFO for Strand Development. "We can create interactive data dashboards, mobile capability, and automated performance reporting." Johnson noted that Execuvue's beefed-up functionality will boost Strand's efficiency in managing 65 properties in 12 states.
"The new version of Execuvue will enhance our reporting capabilities via our Intranet," Johnson explained. "We'll be able to pull STAR standings reports as well as SALT and Guest Service Standards data matched to our ADR. The system will also automate our report distribution processes. We'll be able to schedule the time we want to run and distribute specific reports, and select which managers receive them." Aptech will host Strand's Execuvue system from Aptech's secure network hosting center.
Execuvue is a web-based enterprise business intelligence application for large and small hotel companies. Execuvue coordinates data from various systems, including Smith Travel Research, into accessible information with familiar browser simplicity. Extended Stay Hotels, Innkeepers Hospitality, Ashford Hospitality Trust, Peabody Hotel Group, and many other successful companies rely on Execuvue.
Aptech Computer Systems
Aptech Computer Systems, Inc., based in Pittsburgh, Pennsylvania, leads the hospitality industry in leveraging change by valuing human relationships and applying technology to solve business problems for people. Incorporated in 1970, Aptech is a financial and operations technology solutions and service company whose products include state-of-the-art back office, business intelligence, and enterprise planning products Profitvue®, Execuvue®, and Webvue®. Over 2,500 properties, including very large chains, multiple-property management companies, and single-site hotels, utilize Aptech solutions to understand their financial and operational data. Execuvue and Profitvue are registered trademarks of Aptech Computer Systems, Inc. All other trademarks are owned by their respective holders.
# # #