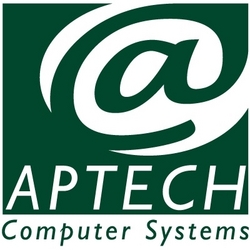 Although spreadsheets can be very useful, they are not intended for enterprise data capture and storage
Pittsburgh, PA (PRWEB) June 10, 2009
Aptech Computer Systems, Inc., a leading hospitality software company, today announced the launch of its enhanced Innvue Web-based solution that consolidates daily operating and performance data for multi-property chains and management companies. Using the .NET platform, Innvue assists in capturing and integrating data from property level systems, making it easy for executives to analyze relevant information in one central location through Aptech's Execuvue Business Intelligence.
Building on the capabilities of Aptech's widely installed Data Manager solution, Innvue provides a standard process for collecting data, which many companies still do manually using spreadsheets. "Although spreadsheets can be very useful, they are not intended for enterprise data capture and storage," said Cam Troutman, Aptech vice president and officer. "Innvue enables multi-property operators to make better management decisions because it provides timely, accurate data collection. In addition, the information captured by Innvue is automatically integrated into the Execuvue corporate Business Intelligence system, which facilitates further in-depth consolidated performance analysis."
A Next-Generation Solution
Innvue is the next generation of Aptech's Data Manager. "By upgrading to Innvue, our clients can capture daily transactional data and standardize it while moving it from multiple property sources to corporate servers for analysis. It offers a universal way to capture data from multiple properties and systems using the Internet."
Troutman also noted that Innvue provides a web-based interface for performing administrative functions in Execuvue, including adding new properties and accounts and building new Execuvue data cubes. The data cubes help companies gain a clear view of data across individual properties and regions, including timely payroll information that is helping operators reduce overtime and other labor expenses.
Execuvue automates enterprise business analysis
Execuvue is a web-based hospitality software application for large and small hotel companies that coordinates data from a wide variety of corporate systems, including Smith Travel Research, into accessible information with familiar Windows simplicity. Execuvue gives hotel executives the power to make better decisions daily by providing access to key operating information and presenting it in straightforward graphic displays that are quickly and easily understood.
HITEC TUTORIAL SESSION by Cam Troutman
"Power Your Profits! Flow-through Business Analysis, a Tool for the Times."
Tuesday, June 23rd at 11:15 am (Tutorial Room A).
About Aptech Computer Systems
Aptech Computer Systems, Inc., based in Pittsburgh, Pennsylvania, leads the hospitality industry in leveraging change by valuing human relationships and applying technology to solve business problems for people.
Incorporated in 1970, Aptech is a financial and operations technology solutions and service company whose products include state-of-the-art back office, business intelligence and enterprise planning products: Profitvue, Execuvue, Webvue and Targetvue. Over 2,500 users, including very large chains, multiple-property management companies and single site hotels, utilize Aptech solutions to understand their financial and operational data. By offering the hotel industry a solid resource of hospitality professionals, and through its proven ability to evolve technology offerings as the market dictates, Aptech is proud to have earned 100% customer loyalty. Execuvue and Profitvue are registered trademarks and MyExecuvue is registered to Aptech Computer Systems, Inc. All other trademarks are owned by their respective holders.
CONTACTS:
Aptech Computer Systems
Cam Troutman, Vice President and Officer
135 Delta Drive
Pittsburgh, PA 15238
Phone: 800-245-0720 or (412) 963-7440
Email: vueinfo(at)aptech-inc.com
http://www.aptech-inc.com/?Campaign=PRWebInnvueJun102009
Media Contact:
Julie Keyser-Squires, APR
Softscribe Inc.
180 River Springs Drive NW
Atlanta, GA 30328
Phone: (404)256-5512
Email: Julie(at)softscribeinc(dot)com
http://www.softscribeinc.com
http://www.marketingsnacks.com
###