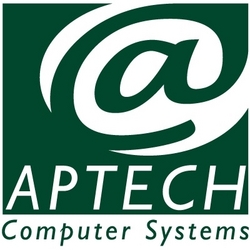 Profitvue is a functionally strong and efficient accounting solution that works very well for companies that operate a diverse portfolio of hotel brands.
Pittsburgh, PA (PRWEB) September 16, 2009
Aptech Computer Systems, Inc., the leading provider of hospitality software for business intelligence and enterprise financial accounting, today announced its Profitvue Enterprise Back Office Accounting Solution will be installed by Los Angeles-based River Hospitality Management, the Concordia Hotel in Washington, D.C., and the Kirkley Hotel and Conference Center in Lynchburg, Virginia.
The companies will utilize Profitvue Version 13 for daily back office financial procedures and to provide 'flow through' analysis of operational data for an accurate measure of variances between revenue and gross operating profit (GOP). The newest Profitvue version provides enhanced productivity tools for multi-property inter-company updates and new editing features for general ledger and accounts payable modules. Profitvue is used for enterprise back office accounting by more than 100 hotel companies operating more than 1,000 properties.
"We selected Profitvue because it is extremely reliable and enables us to produce financials quickly and easily," said Kevin Kujawski, CFO of American Property Hospitality Management and its subsidiary River Hospitality Management. "Profitvue is a functionally strong and efficient accounting solution that works very well for companies that operate a diverse portfolio of hotel brands." American Property Hospitality Management and River Hospitality Management will use Profitvue for its owned and managed Hilton, Radisson, Sheraton, Le Meridien hotels as well as its independent properties.
Profitvue provides flow-through analysis
"Flow-through analysis is an indispensable profitability measure that most operators calculate manually," said Cam Troutman, vice president of Aptech Computer Systems. "Now Profitvue automates this important process to enable operators to more closely focus on profitability which is absolutely essential in the current pre-recovery environment."
Flow-through is not a new concept, Troutman explained. If a property earns $100K in revenue over budget, and its gross operating profit is $70K over budget, then the property has a 70 percent flow-through to the bottom line. Many companies use flow-through to monitor how well their management teams control expenses. In a cycle of budget shortfalls like we are experiencing today, Troutman said flow-through analysis becomes an essential management tool to spot and control inappropriate variable expenses.
Profitvue creates Smith Travel data export file
The latest Profitvue version can also automatically create an export file that is compliant with Smith Travel Research (STR), and sent to STR on a regular basis with ease. This new function is a time-saver for operators who rely on STR findings to build their hotels' data files manually.
Profitvue ASP and thin client
Profitvue is available as a standalone application or as a thin-client Internet-enabled ASP hospitality back office solution. The Profitvue ASP hotel software solution lowers system expenses because Aptech hosts the application at its data center and assumes all system maintenance responsibility. Hotel operators require only a PC and Internet connection to manage all their property financials, corporate accounting and reporting needs.
Profitvue was designed for the hotel industry to easily handle single or multi-property and multi-company accounting, and incorporates accounts payable, general ledger, statistics, and financials. Profitvue gives users the tools to make well-informed hotel management decisions based on current, accurate operations data. Department managers and corporate executives benefit from Profitvue's integrated statistical and financial reporting. The system provides open database compliance (ODBC) within a scalable, client/server, open systems architecture and is available as an ASP service or on a licensed basis.
Aptech also provides the Execuvue Business Intelligence system. Execuvue is a Cognos-based Internet-enabled enterprise business intelligence application for large and small hotel companies that coordinates data from various corporate systems, including Smith Travel Research, into accessible information with familiar Windows simplicity. Starwood Hotels and Resorts, Concord Hospitality, Innkeepers Hospitality, Ashford Hospitality, Inc., Peabody Hotel Group, Hershey Entertainment and other successful companies use Execuvue Business Intelligence.
About Aptech Computer Systems
Aptech Computer Systems, Inc., based in Pittsburgh, Pennsylvania, leads the hospitality industry in leveraging change by valuing human relationships and applying technology to solve business problems for people.
Incorporated in 1970, Aptech is a financial and operations technology solutions and service company whose products include state-of-the-art back office, business intelligence and enterprise planning products: Profitvue, Execuvue, Webvue and Targetvue. Over 2,500 properties, including very large chains, multiple-property management companies and single site hotels, utilize Aptech solutions to understand their financial and operational data. By offering the hotel industry a solid resource of hospitality professionals, and through its proven ability to evolve technology offerings as the market dictates, Aptech is proud to have earned 100% customer loyalty. Execuvue and Profitvue are registered trademarks of Aptech Computer Systems, Inc. All other trademarks are owned by their respective holders.
CONTACTS:
Aptech Computer Systems
Cam Troutman, Vice President
135 Delta Drive
Pittsburgh, PA 15238
Phone: 800-245-0720 or (412) 963-7440
Email: vueinfo(at)aptech-inc.com
http://www.aptech-inc.com/?Campaign=PRWebNewDealsSep162009
Media Contact:
Julie Keyser-Squires, APR
Softscribe Inc.
180 River Springs Drive NW
Atlanta, GA 30328
Phone: (404)256-5512
Email: Julie(at)softscribeinc(dot)com
http://www.softscribeinc.com
http://www.marketingsnacks.com
# # #