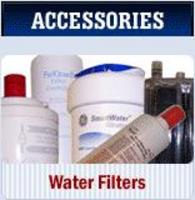 Buffalo, NY (Vocus) November 14, 2007
With the holiday season fast approaching, consumers will be relying on their appliances now more than any other time of the year. Don't let a broken appliance put a damper on thanksgiving dinner, repair help and appliance parts are just a click away.
APWagner.com has appliance parts and innovative appliance accessories for all makes and models of appliances. With an inventory of over 4 Million Appliance Parts and Accessories, finding the correct part is easy. APWagner.com's Part Finder Database works with the consumer to narrow down the problem and find the correct part. APWagner.com is factory authorized to carry appliance parts for Whirlpool, Maytag, GE, Electrolux, Frigidaire, Jenn Air, Amana, Kitchen Aid and many more. Same day shipping is guaranteed on all in stock orders purchased on APWagner.com.
If a broken appliance isn't the problem, APWagner.com has a complete line of specialty cleaners to get even the dirtiest appliance clean. If your refrigerator water filter hasn't been changed since last Thanksgiving, APWagner.com has those also.
APWagner.com has Do-It-Yourself repair and maintenance tips for all major appliances including air conditioners, dishwashers, garbage disposals, refrigerators, ranges, washers, dryers, freezers, microwaves, humidifiers, trash compactors, dehumidifiers, hot water dispensers, ice makers and range hoods.
Old appliance lovers: Enter North America's Oldest Appliance Contest and win a share of $16,500 in Cash & Prizes.
North America's Oldest Appliance Contest is a nationwide call to find the oldest appliance, working or not, in the United States or Canada. Contestants wishing to enter should send a 2 minute video of themselves and their appliance to apwagner.com.
The contest has six categories and each will have a winner. The grand prize winner with the Absolute Oldest Appliance will win Three Brand New Whirlpool Appliances plus $1,000 in Cash! There will also be winners for the Oldest Refrigerator, Oldest Range, Oldest Dryer and Oldest Washer.
Don't have an old appliance? It's ok…Enter anyway! Send a video with your newer appliances! The craziest video entry received on apwagner.com will receive Three Brand New GE Appliances plus $1,000 in Cash.
Complete contest rules and well as instructions on how to enter can be found by visiting apwagner.com and clicking on the link for North America's Oldest Appliance Contest.
APWagner.com is a dedicated leader in the distribution of appliance parts and accessories with 79 years experience. They service appliance dealers, service technicians and do-it-yourselfers. AP Wagner's main headquarters are located at 2205 George Urban Boulevard in Depew, New York.
For More Information:
Christine Smith
716-961-7142
http://www.apwagner.com
###