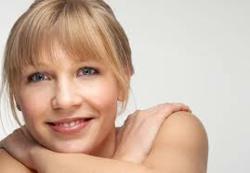 Patients are truly satisfied with the Aqualipo Liposuction procedure
Memphis, Tennessee (PRWEB) January 31, 2013
NuBody Concepts with plastic surgery centers in Nashville and Brentwood, Tennessee has patients raving about their Aqualipo procedure. Patients are excited to change their appearance through this new liposuction technique. The Aqualipo procedure uses the power of water to gently flush away unwanted fat. Patients experience less bruising, swelling and downtime than traditional liposuction techniques.
Men and women are captured in video testimonials on the NuBody Concepts website talking about how fantastic the Aqualipo procedure is. Aqualipo liposuction relies on the power of highly concentrated water to gently dislodge and remove fat cells from the body. Older liposuction techniques typically use a stronger force to remove fat cells compared to the Aqualipo procedure.
This type of liposuction is typically performed as an out-patient procedure under local anesthesia. The cosmetic doctors at NuBody Concepts estimate the procedure time to be about 30 – 45 minutes for each part of the body that is treated. Many Aqualipo liposuction patients find they can resume their regular activities immediately following the procedure.
There are several benefits to the Aqualipo liposuction procedure including:
-Minimal downtime
-Low medical risk
-Can be performed under local anesthesia
-Less trauma to surrounding tissues
-Less bruising and swelling
The highly trained plastic surgeons and cosmetic doctors at NuBody Concepts use the water-jet technology to make the Aqualipo liposuction procedure a gentler and safer procedure compared to older liposuction techniques. With their state of the art cosmetic surgery centers the NuBody Concepts doctors are able to offer this newer liposuction procedure and have consistent results.
"Patients are truly satisfied with the Aqualipo Liposuction procedure. Minimal downtime is one of the benefits most patients appreciate. With this procedure patients experience smooth, long lasting results with minimal discomfort" says Dr. Trey Emerson, Cosmetic Doctor at NuBody Concepts.
NuBody Concepts has locations in Memphis and Brentwood Tennessee. Their plastic surgeons and cosmetic doctors offer a variety of body procedures in addition to the Aqualipo Liposuction procedure.
Patients have several options to improve their body including Wavesculpt, Natural Fill, DOT Therapy, Botox and Neograft. All of the cosmetic and plastic surgeons at NuBody Concepts are very experienced in helping patients achieve the look they desire through these various procedures.
For more information on the Aqualipo Liposuction procedure consumers are encouraged to call either of the NuBody Concepts offices. In Memphis, TN call 901-969-3700 and in Brentwood, TN call 615-866-2240 to schedule an appointment or consult with a NuBody Concepts doctor. To watch video testimonials of patients who are happy with their Aqualipo Liposuction results visit http://www.nubodyconcepts.com.