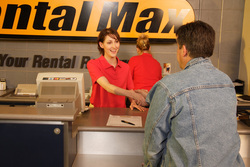 The Outlook report indicates that, the worst may be over for the equipment rental industry.
Moline, IL (Vocus) July 19, 2010
The latest information from leading economic forecasting firm, IHS Global Insight, prepared for the American Rental Association (ARA) and RENTAL MANAGEMENT magazine reports that the equipment rental industry is starting to show signs of recovery from the national recession.
"The Outlook report indicates that, the worst may be over for the equipment rental industry," says Christine Wehrman, CEO, American Rental Association. "The U.S. economy is proving its resilience with growth returning to many sectors. However, construction spending continues to lag behind the rest of the economy. While construction spending is weak, spending on rental is beginning to grow and is leading the way in the construction space. We see the equipment rental industry gaining momentum in 2010 and 2011, with significant growth moving into 2012. These are positive signs for the entire economy as manufacturers, service providers and other vendors begin their budget planning for 2011 in the coming weeks and months."
"Although nonresidential construction, state and local spending remain down, other areas of the U.S. construction market have begun to rebound. With business equipment investments surging, almost $6 billion in stimulus money flowing into the economy in 2010 and consumer confidence driving increased demand, the equipment rental industry is poised to gain strength in Q3 and Q4, with improvement in all categories forecasted for 2011," says Wehrman.
The equipment rental industry is made up of three general market segments: Construction & Industrial Equipment, General Tool and Party & Event. Influenced by the decline in both residential and nonresidential construction spending, the Construction & Industrial Equipment market has been hit hardest by the recession. Economic indicators show that employment in the construction industry has increased significantly with the onset of the 2010 construction season. "This is a positive sign for the equipment rental market as cautious contractors will increase their equipment fleets through short-term and long-term rentals to keep employees productive," says Wehrman.
According to IHS Global Insight, even though General Tool did not take as hard of hit as the Construction & Industrial Equipment market in the recession, it did decline as consumers postponed planned home improvement and do-it-yourself projects during the recession. Although new housing starts remain low, residential construction has noticeably increased in the past year and is forecasted to continue its recovery over the year as consumers are now willing to spend money on updating or repairing their homes. "With consumer confidence growing homeowners and small business owners will rely on their rental stores to supply them with the tools they need to get these delayed projects started in 2010," says Wehrman.
Party & Event equipment rentals have been the least influenced by the recent recession. Experiencing only a modest decline in 2009, this category is forecasted to grow in 2010. This is largely due to the consumer side of the business, which includes weddings, anniversaries, graduations and other celebrations. Fashion and trends influence this market, and consumers expect rental companies to have the latest options. Already, manufacturers and service providers in the Party & Event market have invested the time and resources needed to develop and market new products. "With the influx of capital into this market in 2010, and positive customer demand, the Party & Event market is poised to be a leader in our industry regarding the market's recovery into 2011 and beyond," says Wehrman.
The research for ARA's State of the Equipment Rental Industry Outlook was conducted by Global Insight. Global Insight was named 2009 Forecaster of the Year by MarketWatch.
About IHS Global Insight
IHS Global Insight (http://www.ihsglobalinsight.com), an IHS company, provides the most comprehensive economic and financial information available on countries, regions and industries, using a unique combination of expertise, models, data and software within a common analytical framework to support planning and decision-making. Through the world's first same-day analysis and risk assessment service, IHS Global Insight provides immediate insightful analysis of market conditions and key events around the world, covering economic, political, and operational factors. IHS is a leading source of information and insight in pivotal areas that shape today's business landscape: energy, economics, geopolitical risk, sustainability and supply chain management. Businesses and governments around the globe rely on the comprehensive content, expert independent analysis and flexible delivery methods of IHS to make high-impact decisions and develop strategies with speed and confidence. IHS has been in business since 1959 and became a publicly traded company on the New York Stock Exchange in 2005. Headquartered in Englewood, Colorado, USA, IHS employs more than 4,200 people in more than 30 countries around the world.
About the American Rental Association: ARA (http://www.ARArental.org) is an international trade association for the owners of equipment rental businesses and the manufacturers and suppliers of construction/industrial, general tool, and party/event rental equipment. ARA members, which include more than 7,000 rental businesses and nearly 1,000 manufacturers and suppliers, are located in every U.S. state, every Canadian province, and more than 30 countries worldwide. Now in its sixth decade of operation, ARA is the source for information, government affairs, business development tools, education and training, networking and marketplace opportunities for the rental equipment industry throughout the world.
About RENTAL MANAGEMENT: This monthly publication has a current distribution of over 16, 000 in over 50 countries. RENTAL MANAGEMENT typically maintains a ratio of 60 percent editorial to 40 percent advertising. This high concentration on editorial is consistent with the magazine's mission, which is to help rental professionals manage for success in the rental business. In addition to the 10 regular monthly issues, there is an annual directory, Who's Who, that lists all members and associate members of the American Rental Association in July and a Management Sourcebook and Buying Guide in December. Furthermore, extensive coverage of The Rental Show, the largest rental tradeshow, and several supplemental pieces are published each year.
###