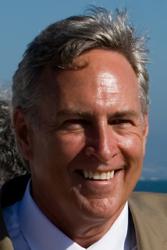 You have a right to not sign an arbitration agreement. They cannot refuse you admission if you don't sign one. They are not part of the admission contract even when "snuck" into the admission papers.
Quincy, MA. (PRWEB) January 01, 2012
Boston Massachusetts nursing home abuse attorney Bernard J. Hamill warns against the new practice by many large nursing home chains to include mandatory arbitration contracts in the admission paperwork. This practice has resulted in an outcry from the American Bar Association, the American Association of Justice and many consumer groups. Hamill, founder of the Hamill Law Group, warns that many nursing homes residents believe they have to sign to gain admission. They do not! They believe that because the arbitration agreements which are separate contracts from the admission contracts, are usually wedged in among them so residents will sign them.
Arbitration agreements deny victims access to civil courts. They greatly restrict the rights of a resident suffering an injury or death from bringing a claim against the Nursing Facility.
Arbitration agreements take away access to a jury of peers. They seriously limit the ability of an injured resident to prove a claim for negligence. Arbitrations without discovery are so limiting as to effectively destroy an injured resident's ability to prove wrongdoing on the part of the Nursing Facility.
The rationale promoted by nursing home insurers for using arbitrations are usually two fold: (1) they are cheaper than a lawsuit, and (2) they are faster. Neither excuse is accurate or truthful: arbitrator's fees can exceed $45,000. They aren't always fast: arbitrations can go through a long delay process whereby insurance defense firms contest the scheduling of the arbitration, and fight even minimal discovery requests. What these agreements don't say is that arbitrators generally get most of their business from large nursing home chains, insurance companies and insurance defense firms so they are generally reluctant to order a significant decision against a nursing home for fear that they won't get future business from them. The bottom line is that consumers do not have to sign arbitration agreements. Nursing homes cannot refuse you admission if you don't sign one. They are not part of the admission contract even when snuck into the admission papers. Always consult with a lawyer if asked to sign one or don't sign it at all.
The Hamill Firm of Quincy, Massachusetts concentrates their practice on advocating for elderly nursing home residents and has a successful track record of verdicts and settlements including some of the highest emotional distress verdicts ever awarded in Massachusetts for nursing home abuse. The Hamill group encourages all residents injured by neglect in Massachusetts nursing homes to call for a free evaluation of their claim. The Hamill firm represents elders victimized by criminal assaults, bed sores, falls from Hoyer lifts, sepsis and malnutrition. Hamill advocates for the dignity of elder residents. For more information contact the Hamill group at (617) 479-4300 or use the firm's website contact form.
###