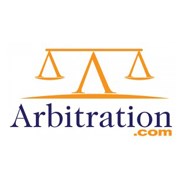 Aventura, FL (PRWEB) February 20, 2013
Arbitration.com has been busy upgrading their software and servers to handle some additional features that will be afforded to their listing clients. The Arbitration Attorneys, and Arbitrators, will not only be able to use the standard listing services which include profile picture, direct links to web site and email and full biographical information they will now have the ability to: Add links to their personal MP3 soundtrack, add links to personal videos, and add links to their personal Blog. Arbitration.com is one of the Internet's largest web portal of Arbitration Attorneys and Arbitrators throughout the entire United States.
When you just can't come to an agreement, court isn't the only answer. Arbitration is an out-of-court means of dispute resolution. When parties have a disagreement, the 'arbitrator' or 'arbiter' is a neutral third-party that reviews the case to determine what action should be taken, and will determine the terms under which the dispute will be settled. The decision of the arbitrator is final, and may be legally binding or non-binding.
If you have a dispute with your employer or over a commercial contract, it is likely that arbitration is mandatory to resolve any issues. Being an easier means than taking anyone to court, arbitration is often required for resolving disputes within a company and is most often used in settling commercial disputes.
When you need an Arbitration Attorney or Arbitrator for your case go to Arbitration.com to find them.
STAY OUT OF COURT!
Complete information is available on the website: Arbitration.com
Media Contact:
Arbitration.com
Attn: Press
18851 NE 29th Avenue, Ste 790
Aventura, Florida 33180
954.695.4451