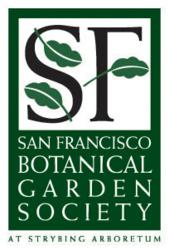 San Francisco, CA (PRWEB) August 01, 2012
Join Master botanical artists and San Francisco Botanical Garden members for a unique experience in Sausalito that combines art with the Bay Model. A special Artist's reception will occur on Saturday August 11, 2012, from 2pm – 4pm and will include the sale of original watercolors, prints, and San Francisco Botanical Garden Society's publication of the catalog— "Treasures From San Francisco Botanical Garden." Light refreshments will be served.
Master artist, instructor and curator of the exhibition, Mary Harden, explains the nature of the art: "The work in this exhibition heralds an approach to botanical art that is not often seen; one that exalts plant matter as it exists within an ecosystem, with all of its holes, rips, insect bites, dried leaves, withered blossoms, and empty seed pods. Within this framework, each artist's rendering presents a wondrously personal view of a treasured plant in this year, in these seasons, and in the remarkable San Francisco Botanical Garden."
About the Bay Model
The Bay Model is the size of two football fields, and is a fully accessible education center administered by the U.S. Army Corps of Engineers which makes possible the viewing of a scientific tool: a working hydraulic model of the San Francisco Bay and Sacramento - San Joaquin River Delta System. The Model provides scientists, educators and citizens interested in San Francisco Bay and the Bay - Delta Model a unique opportunity to view the complete bay-delta system at a glance. The Center gives an introduction and provides an overview of the system.
BAY MODEL VISITOR CENTER GALLERY
Bay Model Visitor Center, U.S. Army Corps of Engineers
2100 Bridgeway
Sausalito, CA. 94965
415 289-3009
Free Admission, Tuesday - Friday 9 A M - 4 P M; Saturday and Sunday 10 A M - 5 P M
About Mary Harden
Mary has been teaching and inspiring beginners to master artists for 40 years. She has curated educational exhibits for the Helen Crocker Russell Library of Horticulture at San Francisco Botanical Garden at Strybing Arboretum and the Conservatory of Flowers. She currently teaches botanical illustration and watercolor at Miraloma Park Clubhouse; for more information on classes visit maryhardendesigns.com.
About San Francisco Botanical Garden Society
The San Francisco Botanical Garden Society's mission is to build communities of support for the Botanical Garden and to cultivate the bond between people and plants. The Society works in partnership with the City of San Francisco's Recreation and Park Department to support San Francisco Botanical Garden, whose 55 acres in Golden Gate Park includes more than 8,000 different kinds of plants from around the world and native to California. This tremendous plant diversity, with almost 30 percent of the species wild-collected, and many rare and endangered, is displayed in 26 geographic and thematic gardens. With the help of its members, donors and volunteers, the Botanical Garden Society funds Garden improvements, provides curatorial and plant collections management services, propagates plants for the Botanical Garden and for sale to the public, maintains the Helen Crocker Russell Library of Horticulture, offers year-round educational and community programming, operates the Garden Bookstore and Plant Arbor, and welcomes visitors from San Francisco, the Bay Area and around the world.
About San Francisco Botanical Garden (SFBG)
San Francisco Botanical Garden at Strybing Arboretum is situated in the heart of San Francisco's Golden Gate Park. SFBG's 26 distinct gardens and collections include African plants, Asian plants, and rarities from Australia, New Zealand, Central and South America, plus SFBG's award-winning California Native Plant Garden, complete with a century-old redwood forest. These collections of rare plants, exotic plants and endangered plants make a trip to SFBG one of the best things to do in San Francisco.
SFBG has daily docent-led San Francisco tours, and can arrange private tours. SFBG's daily and monthly plant sales are a unique opportunity to acquire garden plants and plant seeds seldom found in commercial plant nurseries or garden centers. SFBG's educational programs include gardening classes, educational lectures, guided walks, children's garden programs, and other family activities.
The SFBG Bookstore and The Arbor, feature a wonderful variety of plants for purchase, many propagated in the nursery, as well as numerous gardening books and volumes on related subjects including natural science, environmental conservation, horticulture, plant-life and gardening tips.