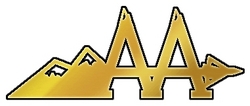 La Grande, Oregon (PRWEB) September 19, 2008
Bowhunting equipment has always been a specialty of Alpine Archery. Now, with the launch of their new website http://www.alpinearcheryandsport.com, Alpine offers their products and services to customer around the country. Alpine Archery's new website boasts a large selection of archery supplies, archery equipment, and bowhunting supplies. You don't have to be local to Oregon to have access to a great pro-shop anymore.
Alpine Archery, your source for archery supplies is located in downtown La Grande, Oregon. Nestled between the awesome mountains of the Grande Rhonde Valley, we are perfectly positioned to provide what you need for hunting in Oregon. Alpine is a full-service pro-shop that first opened its doors in 1984 and moved to its current location in 1987. In April 2006 long-time owners Gene Erwin and Doug Barton sold Alpine Archery, and Ron and Michelle Babcock have called it their second home ever since.
To the sport of archery, Ron brings great technical and shooting expertise. Archery equipment and shooting are like a puzzle for him - he enjoys figuring out the best combinations and techniques for successful shooting. To top it off, shooting a bow is Ron's great escape, his way to relax and wind down. From hunting, to 3-D tournaments, to field archery, to indoor Vegas shoots, Ron is an avid archer. By far his favorite shooting can be found on the 3-D trails.
Some of you may recognize him as FSL on archery web boards. As the family and work load have grown, Ron's ability to travel to tournaments has been limited, but he manages to get to a select handful of tournaments each year.
With five children, Michelle has much in her life to keep her busy. On top of full-time mom with all its joys and demands, Michelle does the behind the scenes work for Alpine Archery, from keeping the books, to advertising and running the website, as well as putting in several hours per week at Alpine Archery itself. Michelle also enjoys archery and was given a beautiful chrome Bowtech Constitution compound bow for Christmas from Ron.
We invite you to stop by our new website and browse our extensive catalog of archery supplies, maybe make a purchase or two from our secure shopping cart while you are there. You know that you will always receive great prices and great service from your archery and bowhunting friends in Oregon.
Our motto says it all - we believe in service and making sure you feel at home with us and the Alpine community.
###