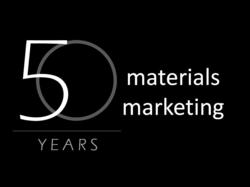 We are experts in customization and our designers can help create the homeowners vision from exterior stone elements to the living room to the kitchen and into the bath
San Antonio, TX (PRWEB) March 29, 2012
Founded in 1962, Materials Marketing Limited (MML) is proud to announce its 50-year milestone providing stone and tile materials for both interior and exterior construction across the United States. The company was the first to import Saltillo tile from Mexico and later added architectural stone and tile to their product line. This diversification made MML the first in the industry to offer this complementary material combination.
MML manufactures a variety of products from quarried stone blocks. This includes architectural stone, stone tile and stone mosaics. The product line includes both imported and domestic marbles, travertines and limestones that are manufactured in a variety of colors, finishes and sizes.
With their flagship store in San Antonio and 10 additional showrooms in Texas, California, Colorado, Illinois and Georgia, MML is poised for further growth and groundbreaking news during their 50th anniversary year. "We continually and consistently invest in the company from every aspect including training, technology and development. We listen to market demands and are able to quickly adapt with our sales team, technology and our production facilities. This, we believe, has helped us maintain our success and will help secure us for another 50 years," said Jim Rymer, CEO of Materials Marketing Limited.
MML is an industry innovator as illustrated by its control over "the process" from design to manufacturing to distribution. This "process" control allows them to better serve builders, architects, designers and homeowners.
"We are different than any architectural and decorative materials vendor in the U.S. as we are able to assist our clients from design to project completion. We are experts in customization and our designers can help create the homeowners vision from exterior stone elements to the living room to the kitchen and into the bath," said Jeff Glasener, President of Materials Marketing Limited.
The anniversary commences with the re-launch of the company website the third week of March, 2012. http://www.mstoneandtile.com