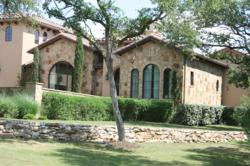 We are very pleased to be expanding with U.S. based manufacturing. This addition to our company will be a major contributor with new products and materials as well as improve our manufacturing capabilities
San Antonio, Texas (PRWEB) May 31, 2012
On April 25, 2012, MML closed on the acquisition of the A.J. Brauer Stone Company — a 320 acre stone and building materials quarry with a separate 70 acre production facility in Jarrell, Texas. The Brauer Company produces chopped stone, landscape boulders, patio stones and architectural stone veneer as well as block and large slab modules. This merger will expand the MML product line by adding natural stone colors, sizes and finishes. The domestic facility will also produce architectural stone elements from other stone quarries in parts of Texas, Kansas and Oklahoma.
The first order of business for MML, at this new facility, is to install lathes and other new machinery. Within the next three to six months, the company will initiate plans for the construction of a 40,000 - 70,000 square foot factory to expand architectural stone production capabilities and include a new line for tile production. The company will also be utilizing solar power and upgrading the irrigation system. This will make the facility more contributory to LEED certification and to maintain an Eco-friendly and sustainable environment.
"We are very pleased to be expanding with U.S. based manufacturing. This addition to our company will be a major contributor with new products and materials as well as improve our manufacturing capabilities," said Jim Rymer, MML CEO. "This also means more jobs will be created within the months and years to come as we get our new facility up and running."
A. J. Brauer Stone Company was established 25 years ago and it will continue to operate with the same name under the leadership of Materials Marketing Limited, based in San Antonio, TX.
Materials Marketing started with a flagship store in San Antonio, Texas in 1962 and has expanded to 11 showrooms across the country. They are the only architectural stone and natural stone flooring supplier in the U.S. that owns and operates their manufacturing facilities.
For more information please see the contact information above or visit the company website: http://www.mstoneandtile.com