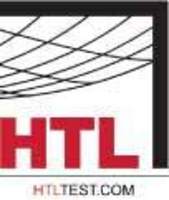 Designing, testing and seeking NOA approval is a complex undertaking, to say the least
West Palm Beach, FL (Vocus) November 5, 2010
HTL, LLC http://www.htltest.com , an established, independent provider of architectural and fenestration testing and evaluation solutions, announces investments in new service offerings, added innovative equipment and future expansion of technical staff to create a "One-Stop Shop". Expanding the list of engineering services is the first step in HTL's "One-Stop Shop" testing and evaluation services commitment. This move is essential in helping manufacturers meet current regulatory requirements that must be fulfilled before selling products in North America.
Companies can face costly delays if they do not fill out certification paperwork accurately. "Designing, testing and seeking NOA approval is a complex undertaking, to say the least," says Isidro Gonzalez, President of Grille Tech, Incorporated. "When we needed to develop our Hurricane-Approved Wall Louver, HTL helped us every step of the way, making the entire process seem relatively fluid and straight forward. When time came for submission to the county for Building Code Compliance approval, it was processed and approved – FAST, and HTL's reputation in the industry was surely a key factor in our speed and success!"
The expansion of HTL's engineering services is driven by HTL's commitment to accelerated turnaround times to meet manufacturers' tight deadlines to get new products to market. "Our investment in expanding our services and capabilities is a direct response to increased customer demand for a 'One Stop Shop'," says Vinu J. Abraham, P.E. & CEO of HTL. "HTL has a reputation in the industry for solving the most complex product testing problems and precise testing results. Additional engineering services better equip us to service manufacturers, architects, engineers and building professionals worldwide."
Some of HTL's "One-Stop Shop" testing and evaluations offering include:
•Simplifying complex certification requirements by determining exactly what is required for each product and by offering test plans and submittal packages to approval authorities such as Miami-Dade County, Florida Building Commission / Florida Product Approval, and Texas Department of Insurance.
•Providing a full range of pre-test services such as test plans, section property analysis and bending and stress calculations, pre-test anchor calculations, and test report drafting services.
•Providing all necessary after-test engineering services such as anchor calculations, Florida Product Approval (FPA) Evaluation Reports, Miami-Dade Notice of Acceptance (NOA) submittal packages, FPA uploads and third-party validation.
•Conveying current information on the constantly changing certification requirements and industry trends so clients can make the best informed decisions at test time.
•Helping address specific compliance challenges or questions as they arise with HTL's professional team of seasoned fenestration testing experts and compliance engineers.
HTL's "One-Stop Shop" services allow clients to easily provide necessary information to certification and approval authorities in order to achieve their goal of product certification. "Submittal preparation packages are becoming increasingly popular as customers realize HTL can handle their project quickly and professionally, as a natural extension of the testing we perform for them," says Lucas Turner, P.E., staff engineer at HTL.
HTL's highly skilled team of engineering professionals as well as expanded testing and engineering capabilities supports clients in getting their innovative exterior building products to market quickly. HTL's wider scope of services takes clients from product concept to obtaining NOAs or other approvals. "HTL actively recruits exceptional people with special talents to fill all positions critical to the operation of our world-class testing facilities. First and foremost, we look for individuals who are enthusiastically committed to meeting HTL's standards of quality and service," says Vinu J. Abraham, P.E. & CEO of HTL.
HTL does more than simply test products in its four state-of-the-art test labs. With years of specialized building product testing experience and absolute commitment to customer care, the HTL team manages the entire testing and approval process from start to finish on time and within budget.
To learn more about the benefits of HTL's "One Stop Shop" contact HTL at 561.881.0020 or visit htltest.com.
HTL is a premier architectural and fenestration testing services company specializing in architectural building components and assemblies. HTL operates four facilities in North America, which provide a variety of testing and evaluation solutions to building products companies throughout the world. Delivering a unique blend of engineering consultation, state-of-the-art services, and a user-friendly testing environment, HTL's core services include, but are not limited to, hurricane, blast, air, thermal, water, structural, roof and security testing. All test methods HTL provides adhere to national standards, such as ASTM, AAMA, WDMA, NFRC, and UL.
HTL corporate headquarters is located in Riviera Beach, FL with additional facilities in Lithia Springs, GA., Hillsboro, TN., and Lubbock, TX.
# # #